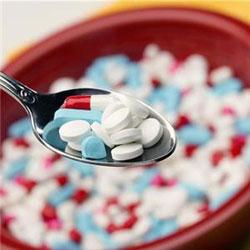 Drug firm Piramal Healthcare on Tuesday said it will acquire assets of troubled Canadian medical device firm BioSyntech for Canadian $3.9 million (around Rs 17 crore).
Piramal, which in 2006 had taken a 17 per cent stake in the Canadian firm, said in a statement that it has signed a definitive agreement with BioSyntech to buy its assets.
BioSyntech had sought court protection under solvency proceedings as it was unable to raise further capital for on-going operations and repay debt.
"Taking into consideration Piramal Healthcare Ltd's (PHL) interests in the projects of BioSyntech, PHL made a binding offer and the superior court of Quebec allowed the interim receiver to accept this offer," the company said in a statement.
By virtue of its earlier investment in BioSyntech, Piramal had exclusive rights for marketing, sales and distribution of current and future products of the firm in India and some neighboring Asian markets.
BioSyntech specialises in the development, manufacturing and commercialisation of advanced thermogels for regenerative medicine.
Its BST-CarGel, which is aimed at treating damaged tissues such as cartilage, bone and chronic wounds through application or injection and avoid invasive surgery, is currently undergoing international trials.
Commenting on the development Piramal Group Chairman Ajay Piramal said: "BST-Car GEl is one stage application that can be performed arthroscopically and is the only potential substitute available for knee replacement surgery. This treatment also promises to be significantly less expensive than current alternatives."
Earlier this year, Piramal Healthcare had sold its solutions business (domestic formulations) to US-based Abbott for US $3.72 billion making it the largest drug-maker in India.