The poster boys of Indian private equity are getting a reality check. If last year many of them branched out independently with their entrepreneurial PE shops, many are scaling down or biting the dust a year down the line.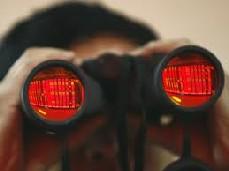 Former India head of Warburg Pincus, Rajesh Khanna, the man who along with colleague Pulok Prasad had spotted Bharti in 1999 and made a billion dollars in profit in just six years, is the latest to feel the heat.

Khanna last week closed the fund-raising of his own Arka Capital, failing to sell the India story to global investors. Khanna, along with compatriots Rohit Kapur (former head of KPMG's corporate finance practice) and Cyrus Driver (former India head of Helix Investments), was looking at raising a $400 million fund for the past one year, said people following the developments.

Some days back, marquee venture capitalists Accel Partners shelved their $400 million India-focused PE fund-raising and instead settled for a $155 million early stage VC fund.

Canada-based PE fund SITQ is also winding up its operations in the country as it has not been able to identify deals in the 'right value'. SITQ had plans to invest up to $1.6 billion in real estate and had entered the country in 2007.

Earlier, Harsha Raghavan, former India head of Candover India, had also shut his shop, Steer Capital, opened with former WNS chief Neeraj Bharghava.

Clearly, the India story seems to have soured with global PE investors or LPs.

According to Morgan Stanley, India was the second worst performing emerging market among 21 peers. Returns from PE investments, too, have been least impressive.

"PEs in India have returned a gross IRR of 17.9 per cent, only slightly above the 14.4 per cent that investors would've earned if they had invested in the Sensex. The net of manager fees and other costs, the IRRs earned by LPs, fall below 14.4 per cent… It is well below the benchmark of most LPs and funds, which is to earn a multiple of three on a typical investment," said a recent KPMG report on the Indian PE sector.

Naturally then, even the big boys are finding it tough. "This is the beginning of a bloodbath. It will be much tougher for many of them to raise money. Many of them are still on the road," said an investment banker who closely tracks the space, on condition of anonymity.

Rajesh
Khanna or Harsha Raghavan did not want to talk about what went wrong.
"Relative to the size both of its economy and its private equity market, the Indian PE space is burdened by a glut of funds and poor historical returns in a majority of cases. So, the logical Darwinian market outcome would be a net reduction in potential players," said Wen Tan, Managing Director, Squadron Capital, a Hong Kong-based fund of funds. Such funds of funds put their money in other PEs as LPs.
PE exits, too, have been dismal. According to data from VCCedge, 2011 saw PE/ VC exits worth $2.8 billion (112 deals), against exits worth $4.5 billion (176 deals) in 2010, down 37 per cent.
"India is no longer a priority market among many global LPs. The India story sold well in the middle part of the last decade, but for a majority of investors the reality, on average, has been disappointing compared with many other emerging markets," added Wen.
But, not all are yet to give up. On the fund-raising trail still are Subbu Subramanian, the former partner, Baring Private Equity, who set up MCap Fund Advisors, P R Srinivasan, the ex-head of Citi Venture Capital International, who set up Exponentia Capital, and Jayanta Banerjee, formerly with ICICI Venture, who has floated his own PE firm, Pravi Capital. Last year, Pravi Capital got merged with ASK Group for a smooth ride.
"The segment being targeted by most PE general partners is the investors who have not come to India but are keen to take the first step. Those who made money from India will tend to re-up (invest in the same funds) and not take the risk of investing in new funds," said an optimistic Subramaniam, MD, MCap Fund Advisors.
According to market sources, MCap made its first closure last year by raising $60 million. MCap, which has invested in Jyothy Labs and City Union Bank, is expected to close the fund by March. However, Subramaniam refused to comment on his fund-raising status.
Temasek's ex-India head Manish Kejriwal is also on his own. Along with former General Atlantic Partner's Sunish Sharma, he has floated Kedaara Capital.
But in a strategic move, Kejriwal has roped in a much bigger PE fund, Clayton, Dubilier and Rice to pick up a minority stake in his new $500 million venture.
"That way, you have a good anchor investor and together you can co-invest in opportunities. It's a good move in these tough times," said a person in the know.