Increasingly, more and more women are becoming independent. Some are leading the best companies in India. The number of women drivers and vehicle owners are on a rise.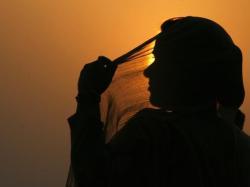 They are taking up financial responsibility of the house; contributing equally to the expenses as the men. The transformation of the role means that dependability on the women is the same as on men. And they too, need adequate insurance to cut the risks.

Be it life insurance, health insurance, or accident insurance, women also need to be appropriately covered to safeguard against the unknown risks.

Insurance companies have realised this and offer policies that suits the need of women. Here are some of them.

Life insurance

The percentage of women owing a life insurance is miniscule compared to men. To bridge this gap, insurance companies have launched policies targeted towards the gender.

Some of them include Max New York Life Platinum Protect Plan, SBI Life Saral Shield, Aviva Life Shield Plus, Met Protect Plan and Kotak Term Plan.

These are term plans - there are no returns in these policies. Compared to policies for men, the premium is lower. This is because; women have lower mortality (death) rate as compared to men.

If you want investment-linked
life insurance policy, LIC has added one to its portfolio that suits the need of women. The policy, LIC Jeevan Bharti, is eligible for bonus and provides add-on covers for accident benefit, critical illness benefit and congenital disability benefit.
Health insurance


A comprehensive health insurance is as important as a life cover. Many ailments such as arthritis, spondylitis and deficiency of haemoglobin affect women at an early age. A good medical cover can help them take care of the treatment costs.
Moreover, a good health insurance cover comes very handy at the time of maternity and childbirth as they offer 'maternity benefits', 'childbirth benefits' and 'pre and post natal care'.
Some of such policies include Apollo Munich's Easy Health, Max Bupa's Heartbeat and Star Health's Wedding Gift.
Car insurance


Even though women drive less than men do, they are more prone to accidents, according to researches. Irrespective of this, car insurance is necessary if you are taking the wheel.
The writer is CEO of MyInsuranceClub.com, a price and features comparison website for insurance products in India. You can reach him at deepak@myinsuranceclub.com