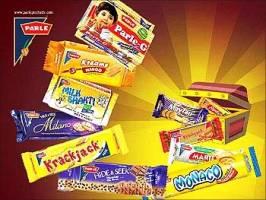 Biscuit and confectionary maker Parle Products will shut its manufacturing plant in Bengaluru effective September 9.

The company, after witnessing a prolonged dispute with striking workers over several issues, has received the Karnataka government's approval to close the factory.

The labour department issued an official order on August 3, permitting the company to close its factory.

The order has been passed under Section 25 (O) (2) of the Industrial Disputes Act, 1947.

Parle set up its factory in Bengaluru in 2001 at an investment of Rs 70 crore (Rs 700 million).

It has about 250 employees on its rolls.

For two years, the factory workers were striking on and off and the management had declared a lock-out on March 15,
continuing till date.
The management had filed an application for closure of the factory before the labour department on June 6, after its relations with labour union went sour.
Reasons
The management had cited several reasons for the closure, including disturbance to industrial peace by illegal union activities for the past couple of years, violation of directives issued by a civil court and high court of Karnataka, breach of a bilateral settlement and endangering the safety of the plant.
The workers' union has denied the management's allegations and described the application for closure as mala fide and without any genuine reasons.