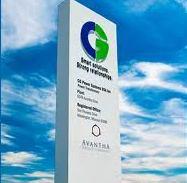 Financial year 2013 was turbulent for Avantha Group major Crompton Greaves.

It reported a loss of Rs 36 crore (Rs 360 million), the first such negative result in 10 years.

Subdued demand, weak margins, costs in restructuring of foreign business and delayed deliveries added up and it might take another 12 months to improve the profitability.

The revenue and order inflow showed a positive trend and solid growth is expected in the next financial year, too.

Last week, the company's board authorised buyback of shares valuing Rs 265 crore (Rs 2.65 billion), signalling to the stock market that the company's position remains strong.

With foreign operations contributing most to the loss, Crompton Greaves scaled down its manufacturing in Belgium and shifted most of its operations to Hungary.

This is expected to lead to substantial saving in operating costs. In the current financial year, it might restructure its loss-making transformer plant in Canada but the results would be visible only by the end of FY14 or in FY15.

CG's business is divided into three main segments.

The power business contributes the most (60 per cent) to revenue, followed by consumer products (21 per cent) and industrial systems (15 per cent).

The company earns 55-60 per cent of revenue from its Indian parent and the balance from foreign subsidiaries, spread across Europe, the Americas and Indonesia.

While domestic operations remained profitable, its foreign business dragged down the result.

On a standalone basis, the company made Rs 445-crore (Rs 4.45 billion) profit in 2012-13 but it lost Rs 36 crore (Rs 360 million) on a consolidated level.

Weaker demand for power products, coupled with a drop in prices and increase in commodity prices, especially copper, triggered a crisis for it in 2011-12.

In May last year, the CG management, led by chief executive Laurent Demortier, unveiled a three-year
agenda to improve its products, consolidate commodity sourcing, including setting up of a sourcing office in China, and restructuring of manufacturing facilities.
It hopes these will improve its earnings before interest, tax depreciation and amortisation by 450 basis points.
The company informed analysts after the 2012-13 fourth quarter results that the restructuring in Belgium was complete and the plant had achieved break-even.
The cost structure in Canada was now the main area of focus, it said.
Another issue is the drop in prices of transformers, especially in the Gulf market.
The transformer factory in Canada contributes about three per cent of total sales but made a loss of $10 million in FY13.
Analysts believe it will take several months for the company to post a turnaround.
"We continue to believe that the overseas plants are unlikely to make any significant contribution to the company's bottom line over 2014-15, given intense competitive forces in most major markets, gradual impact of internal efficiency drives, etc,'' broking firm Edelweiss wrote in a recent research note.
Analysts also said margin pressure will remain in the near term.
The management, however, is confident the company is back on track and says its reform measures have resulted in a 200-bp improvement in Ebitda.
It acquired ZIV group, a Spanish grid automation manufacturing company, in July 2012 and set up a new switchgear plant in Indonesia, in a joint venture last month.
After the fourth quarter results, the company told analysts its order book was strong and it expected a robust inflow, too, sustaining revenue growth in 2013-14.