Indian organised retailing which is growing by an annual 20 per cent, will not only help consumers but also the small kirana stores, research and consultancy firm PwC said on Monday.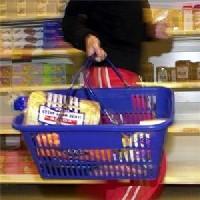 "Now is the right time to enter and establish operations in India's booming retail sector. Domestic and global retailers who have already entered the Indian market are learning about consumer wants, preferences and needs," the PwC said in its report.

It said retailers should focus in the coming decade on understanding consumers needs, preferences, mastering supply chain systems and evolving with the market.

Estimating the retail sector at USD 350 billion, the PwC said, "Modern trade is growing between 15 and 20 per cent per annum."

Opening India's market to foreign players will
reduce wastage across the food supply chain and strengthen the country's position as a sourcing hub besides increasing employment. They will also benefit unorganised trade, it said.
"Kiranas can source food and non-food items, essential for operations, from cash-and-carry providers, benefiting from bulk discounts," the report said.
Some of the major players like Wal-Mart, Carrefour and Metro have already established the cash and carry (wholesale) stores in the country.
It said with a strong GDP growth, India is becoming an exciting and dynamic retail destination, as there is a low organised retail penetration in the country.
"The 700 million Indians residing in rural India are an opportunity that retail and consumer (R&C) companies cannot ignore. India has a large and aspirational middle-class of 75 million households or 300 million individuals," it added.