The Advertising Standards Council of India (ASCI) has initiated pilot projects to screen online advertisements for misleading claims. Radio ads, too, would be scrutinised.

Though the current framework applies to online advertisements as well, these pilot projects would lead to tighter screening on the Internet.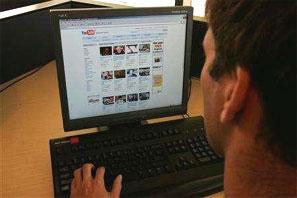 ASCI chairman Arvind Sharma said though monitoring online ads was difficult, it was necessary. "This is a huge task, with many complexities. So, it would take time, but we have initiated some pilot projects and are waiting for the outcome," he said.

The size of the advertising market (media spend) in India is estimated at Rs 30,800 crore (Rs 308 billion), according to industry data. While the online advertising pie accounts for eight-nine per cent of the total industry, it is expected to soar to high double digits this year.

Sharma said, "There are issues with various levels of firewall that have been created and other such complex matters for online advertisements. Then, there are some restrictions by the government. So, we are evaluating all the hurdles and possibilities in the projects we have undertaken and this is being given prime importance, as we are aware of the potential of online advertisement in the era of the internet."

Another senior ASCI official said some TV ads that had recorded complaints continued to be run on websites. "The education sector receives the largest number of complaints. There was a case where a university claimed to be India's largest, but when asked to substantiate with proper documents, it couldn't. It might happen they are continuing with the same ad on their website. Now, the screening would become tighter with as few loopholes as possible."

Education and healthcare account for the bulk of the complaints; financial products rank lower. While internet advertisement penetration is still low in India compared to countries such as the US and the UK, it is accelerating at a high speed, says the ASCI official.

"The number of financial ad complaints is on the decline, as people are becoming more aware. The same effort is needed to have tighter screening on the web," he added.


Have not, claim not

ASCI has initiated pilot projects for tighter screening of misleading online advertisements
The outcome would result in a clearer framework than the one now
Online advertisements contribute about 8-9% of the sector
Radio ads, too, will come under the scanner
The reach of internet advertisements is less in India than the US & the UK but is likely to go up
Education and healthcare account for the bulk of the complaints; financial products rank lower