The Oil Ministry may seek the opinion of Solicitor General for India on whether Reliance Industries and Cairn India can be permitted to drill exploration wells in already producing oil and gas fields.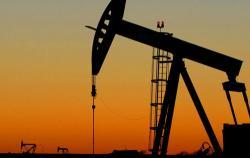 The Ministry is contemplating asking Solicitor General Robinton Nariman for an opinion on if the contracts of RIL and Cairn or the mining lease given to them for producing oil and gas, permits drilling of exploratory wells, official sources said.

The Oil Ministry was in favour of granting permission to drill exploration wells within an oil and gas field, but with the condition that cost recovery of such wells would be allowed only in case there is a commercially exploitable discovery.

This essentially meant that cost for drilling any well that did not lead to a discovery or a small find that could not be independently produced, will not be allowed.

At present, operators get to recover all their cost - whether successful or failed wells, from the oil and gas produced and sold from that particular block.

Sources said the ministry's technical arm DGH had opined that drilling of exploration wells in already producing oil and gas fields is not permissible under Production Sharing Contract (PSC).

DGH felt the government's profit share, which is triggered when an explorer recovers all his cost, would be adversely impacted if new costs are added.

RIL and Cairn however said exploration being a continuous process is allowed in the mining lease under which they currently produce gas from eastern offshore and Rajasthan blocks respectively.

They felt the 'ring-fencing' proposed by DGH and seconded
by the oil ministry was not practical and legal.
Sources said Oil Minister M Veerappa Moily wants to test the legality of the claims and is keen to get an opinion of the Solicitor General.
While RIL has proposed to drill an exploration well on the flagging D1 and D3 gas fields in the KG-D6 block to study reservoir characteristic, Cairn wants to drill new probes to help raise output from the Rajasthan block to 300,000 barrels per day (bpd) from 175,000 bpd.
Globally, exploration is permitted in fields that are under production so as to keep adding new reserves to replenish ones that have been produced. In absence of rejuvenation, the fields will terminally decline from the day output starts.
The same has been followed in fields in Assam and Mumbai offshore.
Cairn believes production from its prolific Rajasthan block can reach 300,000 bpd or 15 million tons per annum and has made an application to the government seeking permission to explore within the 3,111 square kilometre mining lease covering 25 oil and gas finds.
It had previously even given up its rights under PSC by proposing that it will not seek recovery of cost of the exploration well unless it is successful, that is, results in a commercial discovery. Cost of a dry or no discovery well will be borne by the company.
RIL, however, does not believe in surrendering its rights guaranteed under PSC - that is to recover all exploration and production cost from sale of oil or gas before sharing profits with the government.
But to give government the comfort, it has as a one-time exception agreed to drill the exploration well 'MJ1' at its sole risk and recover cost only if the discoveries are assessed to be commercial.