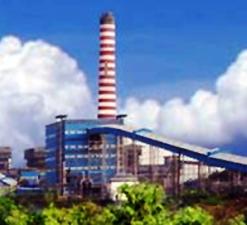 NTPC, the country's largest power producer, said it was open to the option of acquiring distressed assets in the sector.

"We would look at super-critical power assets with capacity above 500 Mw," said Arup Roy Choudhury, chairman of the company, adding the state-owned power generator was sitting on a cash chest of Rs 70,000 crore (Rs 700 billion).

Choudhury, however, said the company was looking at assets which have fuel linkages and have all approvals in place.

"No private power-generator has approached us because they know we are stringent," he said, at a media meet on Thursday.

Many private players have been under pressure due to factors such as macro-economic issues and delay in receivables from state electricity boards with weak financial health.

Some
have been trying to sell their assets to other players in the market.
"The problems of the sector will be solved as soon as distribution companies solve their problems," said Choudhury.
NTPC said it had no receivables pending from discoms.
NTPC has planned a capital expenditure of Rs 20,200 crore (Rs 202 billion) for the current financial year. It also has a coal mine in Jharkhand to be functional soon.
"In the next five years, we plan to mine as much as 100 million tonnes of coal a year," added Choudhury.
The power generator said that its average cost of power was Rs 2.90 per unit and was the cheapest in the country.
However, as the rupee falls against the dollar impacting imports, and other costs go up, its cost of production too was expected to go up.
"Around 75 per cent of power costs is due to fuel. I do not know how much, but it will go up," said Choudhury.