India's top payments service provider Financial Technologies-promoted atom technologies, Visa and Reliance group's Reliance Securities have come together to enable 1 million customers of Reliance Securities to make online money transfers to their broking accounts through atom's payment solutions, using any Visa debit card.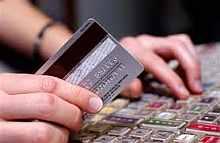 Uttam Nayak, group country manager, India and South Asia, Visa, said, "Indian consumers now expect a versatile and universal method for making and receiving payments through their cards. Now, with this tie-up millions of investors can pay for their stock and commodity investments with the same convenience, security and reliability that they experience when they use Visa anywhere else."

Through
this service customers can make online payments to their broking account via "pay through Visa Debit card option'. This service requires the trader to register his Visa Debit card once on the Reliance Securities website, enabling him to make secure payments using his Visa Debit card in real time.
Vikrant Gugnani, executive director, Reliance Securities Limited, said, "The tie-up will enable customers to directly transfer money to their brokers for facilitating securities trades through debit cards over atom's platforms. The money can be transferred from the registered Visa Debit cards of the customers by using the payment facility provided by atom."
Reliance Securities Limited is the Equity Broking arm of Reliance Capital Company and part of the Reliance Anil Dhirubhai Ambani Group.