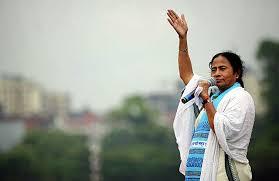 West Bengal Chief Minister Mamata Banerjee on Wednesday announced setting up of a nodal office in Singapore to promote global investments into West Bengal.

"To facilitate your investment, we will open a nodal office of our Industrial Development Corporation in Singapore," Banerjee told about 500 businessmen at the West Bengal Business Forum held in Singapore.

It would operate round the clock and seven days a week, said the Chief Minister, adding 'you can reach us on a telephone call, within a short time'.

Banerjee said a Business Focus Centre in Kolkata would also become operational in 18 months to promote investment, trade and cooperation between Singapore and West Bengal.

She said it would be named Lee Kuan Yew Centre for Business and Commerce and that it would work closely with Indian mission in Singapore and business chambers from both countries.

The centre's mission would be to speed up proposals, opportunities and joint ventures, said Banerjee, adding entrepreneurs would be able to use facilities at the centre that would represent the chambers.

Banerjee said Singapore Prime Minister Lee Hsien Loong has agreed to consider positively inaugurating the centre.

The Chief Minister described Lee Kuan Yew as 'a man as tall as the Himalayas when it comes to progress, development and nation building'.

She also proposed setting up a mentor group and a steering committee on infrastructure development in West Bengal.

"The mentor group would consist of few visionaries acclaimed globally from cities like Singapore and meet two times in a year, their busy schedule permitting, to guide the steering committee on planning and future mapping," Banerjee said in her keynote address at the forum.
Image: West Bengal Chief Minister Mamata Banerjee