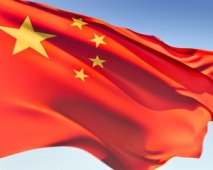 Planning Commission member Arun Maira said on Thursday a panel chaired by him had not recommended a blanket ban on the import of power and other capital equipment from China and other countries.
Instead, the panel had suggested that importers would have to pay an import duty of 10-14 per cent to create a level playing field for domestic players, he said.
"The mandate given to the panel led by me was to suggest measures to ensure a level playing field for Indian companies.
"The panel has not recommended any ban on equipment from China and other countries. However, the panel has recommended import duty of 10-14 per cent on such capital equipment," he told Business Standard.
He was here to participate in a Maharashtra Economic Development Council-organised seminar on micro, small and medium enterprises.
Maira said the panel had submitted its report and the Cabinet was expected to take a decision in this regard. The ministry of heavy industries and public enterprises has supported the panel's recommendations.
Maira's statement is crucial, especially when independent power producers like Reliance Power, Tata Power, Essar Power, AES India, Adani are against the imposition of import duty.
They had already sent a communication to Prime Minister Manmohan Singh, saying if the Cabinet approves the proposed levy, it would help Indian manufacturing companies like BHEL and L&T.
However, it would adversely affect private sector power companies dependent on Chinese equipment
Indian power companies have ordered thermal power generation equipment for 21,055 mega watt (Mw) during the current XIth Plan Period and 13,870 Mw for the next plan period.
Out of the 21,055 Mw capacities during XIth Plan, 2,865 Mw capacities have been commissioned.
The Best Business Specials