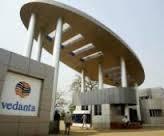 The Dongaria Kondh tribe of this hill village has given a thumbs-down to the proposed bauxite mining project atop Niyamgiri Hills, a natural resources treasure trove the tribals consider too sacred to part with.

The project is crucial for raw material for Vedanta Aluminium's one-million-tonne alumina refinery at Lanjigarh, as well as its aluminium smelter upstream projects and power complex at Jharsuguda, with a combined investment of Rs 40,000 crore (Rs 400 billion).

In the first palli sabha (gram sabha) conducted here to decide the fate of the project, the Kondhs unanimously voted against it.

"No Dongaria Kondh of this village would back bauxite mining atop Niyamgiri Hills" was the refrain, as 38 of the 46 eligible voters who turned up for the assembly meet, conveyed their opinions.

This followed 20-odd participants of the palli sabha feverishly pitching for safeguarding the rights of the Kondhs.

'Niyam raja zindabaad'

Slogans of 'Niyam Raja (worshipped by the Dongaria Kondhs) zindabaad' filled the air at the end of the sabha, held in the presence of police personnel.

The proceedings were overseen by Rayagada District Judge Sarat Chandra Mishra.

The proceedings were initiated by Indra Sikaka, president of the forest rights committee of Serkapadi.

"We are not going to surrender Niyamgiri Hills to anyone --
company, government or individual.
The entire Niyamgiri range offers us shade, quenches our thirst and is the source of our livelihoods.
That is why we are fighting for our rights," Sikaka said. Representatives from the joint venture partners of the proposed project -- state-run Odisha Mining Corporation and Vedanta Aluminium -- were conspicuous by their absence at the sabha.
Members of non-governmental organisations such as Amnesty International and the Niyamgiri Suraksha Samiti stood outside the barricaded space.
This was perhaps the first time the Dongaria Kondhs got a chance to air their grievances in public and assert their rights.
The highlight of the sabha was the views articulated by Gobind Sikaka, a young Kondh.
"The Niyamgiri is our revered God; we have been worshipping it for thousands of years.
"We are worshipping the trees and every spot of the hill range.
"If anybody takes away Niyamgiri Hills from us, it will undermine our religion and faith and the Dongaria Kondh tribe will perish.
"The forest officials are trying to hoodwink us; they have collected fake signatures.
"But in no case would we quit the hills…we are prepared to fight till the last drop of blood is shed," he said.
Another speaker, Dongu Sikaka, said, "Niyamgiri Hills will be converted into a desert if bauxite mining is allowed.
"Even if 10,000 tribals have to give up their lives, they are not going to quit the hills."