News channel NewsX, which was sold last year by INX Media following a financial crunch during the global economic meltdown, is set to be relaunched under a new brand within the next few months.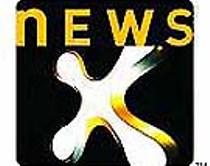 "We will relaunch our channel in the second quarter of next fiscal, after the summer break... The channel will sport a new name, logo and on-air look," NewsX Co-promoter Jehangir Pocha said.
"This will give us good audience numbers... and we hope to double our revenues by the end of the next fiscal," Pocha added. He, however, declined to share numbers and the details of the campaign.
NewsX was founded by former Star India CEO Peter Mukerjea as part of INX Media that also included music and entertainment channels. Last year, it was bought over by Nai Dunia owner Vinay Chhajlani and Jahangir Pocha within 12 months of its launch.
Pocha said the 'new' channel will have higher share of programming content, about 20 per cent, with focus on special shows for women. The channel, which is struggling to make a mark in a highly competitive market with the likes of Times Now, NDTV 24X7, CNN-IBN and Headlines Today, has already hired some well known names to beef up special shows in areas like foreign affairs and sports.
They include Saeed Naqvi, Bishan Singh Bedi and Mohindar Amarnath. On the overall outlook for the broadcasting industry, Pocha said ad spent is increasing which will improve revenues. He, however, did not rule out consolidation. "Unlike Western markets, the Indian media industry is not saturated, but fragmented...going ahead, there would be consolidation and further growth," he said.