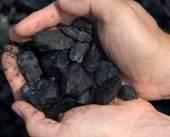 In a surprise development that has left industry watchers guessing, Virgin Island-headquartered coal mining company CIC Energy Corporation on Wednesday announced that it had received a takeover offer from a yet unnamed Indian group.


The company is currently developing the Mmamabula Energy Complex -- a mining, power and potential coal-to-hydrocarbons facility -- in the landlocked southern African country of Botswana.


In a notification to Toronto Stock Exchange, on which it is listed, CIC Energy described the suitor 'as a multi-billion dollar Indian conglomerate with interests, which include coal mining and power generation'.


The offer, at an indicative price of $8.50 a share, values CIC Energy at close to $480 million -- almost triple its market value.


The Mmamabula field is estimated to contain 2.6 billion tonnes of high-thermal coal, with calorific value largely above 6,000 kcal per kg.


In the next three to four years, it is expected that around 24 million tonnes of coal can be extracted every year. Along with the mines is a proposed 1,200 Mw coal-fired power plant.


"The proposal provides for an indicative price of $8.50 per share, of which up to $3.50 will be payable upon fulfilment of certain project milestones. Along with the other terms and conditions of the proposal, the price will be subject to negotiation and may change," said CIC.


CIC Energy stock closed at $3.25 a share on Wednesday on the Toronto Stock Exchange. At the time of going to press on Thursday, the stock had shot up by a record 89 per cent to $6.15.


Interestingly, sources privy to the development said even though CIC Energy had received only one firm offer at the moment, at least four other Indian bidders were evaluating the company and its prospects and could put in concrete bids.


The promoters of CIC Energy, led by its chairman and CEO, serial entrepreneur Warren Newfield, hold close to 20 per cent in the company.


Along with institutions, they hold close to 85 per cent, with the remaining 15 per cent with public shareholders.


So, the bidders are expected to take full control of the company with full management rights after triggering an open offer at 20
per cent.
Under Canadian law, an open offer can be partial for a controlling 50 per cent, or an absolute buyout.


According to these sources, the deal has crystallised only recently after the governments of Bostwana and neighbouring Namibia agreed to partner and jointly construct a 1,500-km railroad across the Kalahari Desert that can carry 60 million tonnes of coal annually.


In return, the two governments are expected to sign committed usage agreements (use or pay contracts) with mining and power companies.


"Without this commitment, a deal was tough. Evacuation of coal from Botswana has been a handicap as its landlocked. Now, via the Kalahari, coal can be sent to ports in Namibia on the Atlantic coast," said an industry source.


The CIC Energy announcement comes a month after the Adani group, the country's largest coal importer, paid $2.7 billion to Australia's Linc Energy for its Galilee thermal coal assets in Queensland.


"The Adani deal was an eye-opener for its Indian peers. There, too, a 500-km rail link has to be established to carry the coal," added another source closely tracking the developments.


A successful Indian bidder with in-house infrastructure capabilities may also partner the railroad project, said these sources. The estimated cost of building the trans-Kalahari railroad: $1.5 billion. It is also expected to invest in dedicated coal terminals in one of the two existing Namibian ports that will be used to ship the coal back to India.


CIC Energy did not respond to Business Standard's email query.


"The future of mining is in setting up the infrastructure. But Indian companies need to invest in competences in building mining-related infrastructure like specialised railroads, storage facilities, ports and terminals. The Chinese have invested in Africa for a much longer time," said Prasad Baji, senior metals and mining analyst with Edelweiss.