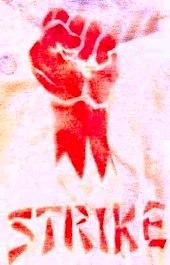 The non-executive employees union of the state-run MTNL said on Friday it might decide to go on strike during Commonwealth games next month, if the management tries to cut jobs at the telco.
The company has been designated as the official telecom service provider for Commonwealth Games 2010, to be held in Delhi, and it has already received Rs 182 crore (Rs 1.82 billion) from the government for providing infrastructure.
"We are going to meet the management today.
"If they try to cut workforce, we will demonstrate and may go to the extent of calling strike during the Commonwealth Games," Brijesh Upadhyay, general secretary of Mahanagar Telephone Nigam Limited Mazdoor Sangh, an association representing the non-executive employees of MTNL, told PTI.
MTNL acting chief executive officer and managing director Kuldip Singh was not available for comments.
MTNL, which provides services in Delhi and Mumbai, has over 43,000 employees. Of this, about 36,000 employees are in the non-executive category and over 7,000 are executives.
Concerned over huge wage bills eating into its revenues, MTNL is understood to have approached the government for reportedly laying off up to two-thirds of its workforce.
The company spent Rs 717 crore (Rs 7.17 billion) as staff costs for retirement benefits during the quarter ended June 30, 2010.
MTNL incurred a loss of Rs 451 crore (Rs 4.51 billion) for the quarter.