When Modi Rubber closed an agreement with German tyre manufacturer Continental for outright sale of Modi Tyre Company Ltd (MTCL) last month, the exit led to speculation of the group foregoing interests in the segment.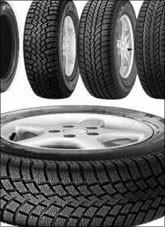 Modi Rubber is, however, looking at regaining possession of the company's Modinagar factory, to re-enter the market for motorcycle, tractor and light commercial vehicle (LCV) tyres.

"This plant (at Modinagar) was leased to us by a company called Modi Export Process. This company defaulted and the Uttar Pradesh liquidator put a seal on the plant. We have approached the Allahabad High Court, seeking possession of the plant," said Alok Modi, director, Modi Rubber.

Adding: "After we get possession, we will make a business plan. While technology has changed for car tyres with the introduction of radials, we can still produce motorcycle, tractor and LCV tyres, since there is huge demand for these.

This plant has a capacity to process 30-35 tonnes of rubber per day. While this option is open to us, marketing products for a small plant may not be competitive. Therefore, we may also consider contract manufacturing at this unit."

In 2010-11, as many as nine million motorcycles and 350,000 LCVs were sold in the domestic market.

The segments saw growth rates of a little over 22 per cent. With rising sales, big opportunities have opened up for auto component and tyre manufacturers.

The Modinagar plant in Ghaziabad district, 45 km from here, used to manufacture tyres for scooters, motorcycles, cars, tractors and light commercial vehicles.

It was shut in 2001, when Modi Rubber went to the Board for Industrial and Financial Reconstruction (BIFR), following financial and labour disputes.

In 2008, when Modi Rubber came out of BIFR, this plant was, with the ones at Modipuram and Partapur (both in Meerut district), given to the company. But Modinagar was soon taken over by the state liquidator.

Along with the plant, there is land that runs into several acres. This can be used for real estate development.

Said Modi, "We may go for a service model in housing for the industrial plants around Modinagar."

Last week, Modi Rubber announced an agreement to sell all its stake in subsidiary company MTCL to Continental Corporation.

Upon completion of the transaction, MTCL would become a wholly-owned subsidiary of Continental, the world's fourth largest tyre manufacturer.

Continental would roll a million units of truck and bus tyres and tubes annually from MTCL's plants in Modipuram and Partapur.