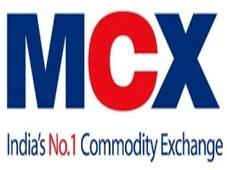 MCX Stock Exchange said on Monday it has signed up 700 members for its new equity exchange, which is likely to open in November-December this year.

"We have received record 700 applications during the six weeks of our membership drive, which is the highest number of members signed up by any exchange for equity and wholesale debt market segments," MCX-SX managing director and chief executive officer Joseph Massey told reporters in Mumbai.

National Stock Exchange, India's biggest exchange by volume, launched its operations with nearly 200 members in 1994. BSE started operations in 1875 with 318 members.

MCX-SX, which currently operates only in currency derivatives segment, had announced the launch of its membership drive on September 5. MCX-SX had offered a competitive transaction fee and membership fee structure of Rs 30 lakhs (Rs 3 million).

The exchange has already commenced the process of getting members registered with Securities and Exchange Board of India.

After
Sebi registers a member, it provides a registration certificate and a unique registration number.
"We are ready with the framework and waiting for member's registration process and board decision to go live before year-end," Massey said.
The exchange has already received permission from the market regulator Securities and Exchange Board of India to deal in stocks, equity futures and options, interest rate derivatives and wholesale debt markets.
"The exchange will commence barometer index of SX 40," Financial Technologies Chairman and CEO Jignesh Shah said.
It would compete with other benchmark indices like Bombay Stock Exchange's 30-share Sensex and NSE's 50-stock Nifty.
MCX-SX intends to have a dedicated platform for small businesses and SMEs should aspire to raise up to $20 million annually through such platforms.
"Our entrepreneurs are best in class.
"They require risk capital. If China can raise $12 billion in fresh capital, I think we have to aspire to raise a minimum $10-20 million of fresh capital by SMEs," Shah said.