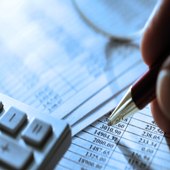 The Indian equity market, which has this year so far been one of the best performing markets among Asian and emerging economies, is likely to see some 'corrections' in the near term as hopes of policy implementation are slim, says a report.

So far this calender year, the 30-share benchmark index Sensex has moved up by around 16 per cent in rupee terms and 11 per cent in US dollar terms.

According to BNP Paribas, the recent outperformance was largely based on hopes of policy implementation, but such hopes seem to be getting 'postponed'.

"Initially they were supposed to come post Presidential elections, now they seem to be expected after Parliament session comes to an end," it said adding that the year 2012 so far has been a year of such 'shifting milestones'.

The enthusiasm about the Indian policy environment gets daunted amid 'quantum' of pending legislation, and particularly in the context of proceeding in Parliament getting stalled by a
protesting opposition, it said.
Some of the legislation pending before Parliament include the land acquisition rehabilitation and resettlement bill, the pension fund regulatory and development authority bill, the coal mines amendment bill, the micro finance institutions bill, the companies bill and host of other legislation's.
Though monsoon has improved to an extent, consumption weakness is becoming apparent as there are clear signs of declining demand in consumer discretionary – particularly two-wheelers.
Besides, even in the property sector smaller unlisted developers have begun to default on their loans to banks, the report said.
The market, however, might witness some form of buoyancy as equity and commodity markets seem to be pricing in some form of quantitative easing announcement at FOMC's Jackson Hole meeting.
A sector-wise analysis shows that in terms of performance and valuation, consumer staples and pharmaceuticals have outperformed massively, while sectors like PSU Banks, Infrastructure among others have become cheaper.