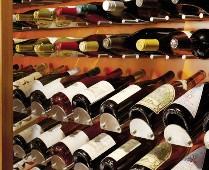 Four Seasons, wine subsidiary of Vijay Mallya-owned United Spirits Ltd, plans to foray into the wine tourism space by April-end, by setting up a hotel at its winery in Baramati, Maharashtra.
The hotel will have 14 rooms, swimming pool, spa, restaurant, retail rooms where wine and other goods will be sold.
Abay Kewadkar, director, Four Seasons Wines, says there is room for expansion of the facility based on initial consumer feedback to the initiative.
As a concept, wine tourism is not new in India, with players such as Sula, for instance, having boarding and lodging facilities at its winery in Nasik.
Abroad, wine tourism is a big draw, with chateaus in France, for instance, actively promoted as places of stay.
"As a promotion exercise, wine tourism works well for a winery," explains Kewadkar. "There is so much you can do there and the word-of-mouth it generates is phenomenal."
But the USL subsidiary is not restricting itself to wine tourism alone in its bid to promote the beverage.
There are exclusive wine bars, boutiques and taverns that the company intends launching over time.
A wine bar is a place where a consumer can savour different wines.
A wine boutique and tavern, in contrast, are places where wine is sold. At a wine boutique, the beverage is sold in regular bottled form, while at a tavern, it is sold in terms of glasses consumed.
The first such bar, boutique and tavern will be rolled out at UB City in Bangalore, says Kewadkar.
"The bar will be separate from the boutique and tavern. We have two separate licences for the two."
The company has basically two wine brands in its stable -- the entry-level Zinzi and the flagship Four Seasons. Zinzi has a red and a white wine each, priced at Rs 300 for a quartz.
The Four Seasons range, on the other hand, is broader, with three red, three white, one pink, which is popularly called Rose, in addition to a just-launched reserve collection, which comprises vintage red wines.
The reserve collection is priced at Rs 800 for two labels -- Cabernet Souvignon and Shiraz -- respectively, while the Four Seasons regular range falls anywhere between Rs 400 and Rs 550 respectively.
"All these products fall under the still wine category," says Kewadkar. "We have nothing in the sparkling wine segment. We will bridge this gap with the launch of one sparkling wine at the end of this calendar year."
The reserve collection will also be beefed up, with a still white wine in 2011, says Kewadkar. "That will complete our portfolio, which should be enough."
The Indian wine market, for the record, is a 1.5 million-case market, valued at around Rs 400 crore (Rs 4 billion). It grew 30 per cent year-on-year for the five-year period ended October 2008.