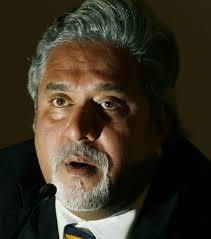 Having painted himself into a corner over high leverage across his group companies, Vijay Mallya, the embattled millionaire, now has something to cheer.
After aligning with Saroj Poddar of Adventz Group to be his partner and the one to fund him in the battle to control his Mangalore Chemicals & Fertlizers, Mallya has over the past week managed to claw back a majority of the shares of MCF he had pledged to raise debt at his primary holding company, UB Holdings.

Through various of his group companies, Mallya holds 21.98 per cent in MCF. Of this, 11.61 per cent was pledged primarily to fund his long-grounded Kingfisher Airlines.

According to regulatory disclosures by UB Holdings, as much as nine million shares were released by the lenders, amounting to almost 7.6 per cent, expected to have cost him around Rs 55 crore (Rs 550 million).

After this, a little over four per cent of the 21.98 per cent is under pledge.

It is understood that most of this shares were pledged with a Mumbai-based non-bank finance company, SICOM.

This move by Mallya to get back shares to his control comes a few weeks ahead of the scheduled competing offer for control of MCF.

It appears the offer to acquire a further 26 per cent is expected to start during the first week of July.

Mallya and Poddar are launching the offer at Rs 68.55 a share, costing Rs 211 crore (Rs 2.11 billion), to gain control of MCF, after Pune-based Deepak Fertilisers launched an unsolicited public bid to do so.

While Deepak owns a little over 25 per cent in MCF, Saroj Poddar owns close to 16.5 per cent.

This spirited effort to retain control of MCF by Mallya comes as there is growing pressure from lenders to the UB Group companies, primarily to UB Holdings and Kingfisher, to retrieve as much as Rs 6,000 crore (Rs 60 billion), due for more than two years.

There have been recent reports that the lenders to UB Group's flagship company, United Spirits, are mulling a stop to all lending to it.

They're reportedly looking at recalling the existing loans as well, as long as Mallya remains its chairman.

If Mallya goes on to retain control of MCF, which within the group's HQ is referred to as 'Karnataka's Pride for UB' , it will be some solace for Mallya, who had to cede control of his two main alcohol beverages companies -- United Spirits to Diageo and United Breweries to Heineken.

However, with the stock price of MCF at Rs 72 a share, well above the open offer price, it remains to be seen if Mallya will be able to hold on.
Image: Vijay Mallya