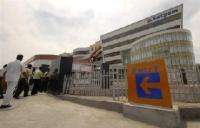 Mahindra Satyam, formerly Satyam Computer Services, on Thursday said a US district court had approved the company's $125-million, class-action settlement agreement with lead plaintiffs (a group of shareholders).
The agreement was entered between Mahindra Satyam and the lead plaintiffs on February 16.
The judgement, delivered by the court for the southern district of New York, is subject to an appeal period of 30 days from the date of its entry.
"The settlement," Mahindra Satyam said in a filing to the Bombay Stock Exchange, "shall become effective pursuant to its terms and the terms of the judgement.
"In exchange for the settlement consideration, the lead plaintiffs and the members of the class, who do not opt-out of the class, would release, among other things, their claims against the company."
In February, the firm had agreed to pay $125 million as part an out-of-court
settlement to a clutch of lawsuits filed in the US district court.
It had said it would sue its former statutory auditor, PwC, and 25 per cent of any net recovery from the legal suit would be paid to the lawsuits combined into one class-action by a court in New York.
One more class action suit led by the Aberdeen Group, which was not part of the deal, was expected to seek a compensation from the $125 million.
"We are hoping they (Aberdeen) would seek compensation from this," Vineet Nayyar, chairman of Mahindra Satyam, had said earlier.
"We have not determined the amount, but we do think it would be nominal."
As part of the settlement, the amount is already deposited in an escrow account after receiving statutory approvals from the court and the Reserve Bank of India.
The $125 million also included lawyer's fee and taxes.