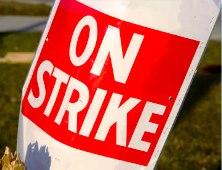 Traders across Maharashtra on Wednesday reiterated their decision to go indefinitely on strike from Monday, to protest the state government's decision to launch local body tax across the state, except Mumbai.

"Federation of Association of Maharashtra members from Mumbai, Navi Mumbai and the rest of Maharashtra have reiterated their protest against the imposition of LBT.

"There was a united demand to repeal the LBT Act.

"Traders are willing to pay taxes for the development of local areas in lieu of octroi. But, they are vehemently opposed to any additional department doing its own collection," FAM President Mohan Gurnani told Business Standard
after a meeting on Wednesday.
He said the abolition of LBT was necessary to avoid red tapism and harassment of traders.
Since, there was no positive reaction from the authorities concerned, Gurnani said the trading community had no alternative or choice but to go on an indefinite bandh.
The traders' decision to stand by their threat comes despite Chief Minister Prithviraj Chavan's announcement last week that the government was considering an increase in the minimum-income criterion for registration for LBT from Rs 100,000.
Around 70-80 per cent of the traders are small-time merchants and they would be exempted from the tax.
The CM had already asked traders to desist from strike to avoid inconvenience to the public.