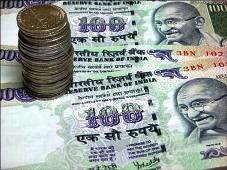 Consumers in Maharashtra can expect a 10 per cent reduction in fruit and vegetable prices and farmers can look forward to getting a similar increase in selling prices, following a notification from the Maharashtra government, say retailers and consultants.

The notification allows farmers to directly sell fresh produce to consumers, rather than through agriculture produce marketing committees.

Although some retailers such as Reliance Retail and Aditya Birla Group's More stores have been sourcing directly from farmers, with prior permission, the latest rule is expected to help all retail and co-operative chains source from farmers in the state.

Retailers say they can reduce wastage and look at improvement in margins, since they can avoid the chain of middlemen and brokers.

In vegetables such as tomatoes, wastage is as high as 23 per cent.

"Prices can definitely reduce.

Farmers can look at a 10 per cent increase in selling prices and consumers can look at a 10 per cent reduction in prices, as the role of middlemen and brokers will be done away with and farmers can directly sell to big retailers," said a senior Future Group executive, who did not want to be named.

Five per cent of Future Group's flagship company, Pantaloon Retail, comes from fresh produce and it is planning to take it to 10-12 per cent in the next two quarters.

According to a Boston Consulting Group study in 2011, the supply chain of vegetables such as tomatoes has five levels between farmers in Narayangaon in Maharashtra (known for tomato cultivation), the APMC yard in Vashi in Navi Mumbai and the end consumers in Mumbai.

The chain involves a farmer, aggregator, market trader, wholesaler, sub-wholesaler and retailer, before the vegetable reaches the end-consumer.

In the process, 30 per cent is farmer realisation, 24 per cent is value addition such as sorting and grading, 23 per cent is leakages and another 23 per cent is gross profit.

"Brokers buy at cheap rates and sell at a high price. They do not allow demand and supply factors to determine prices," the Future Group executive said.

Explaining the rationale for high pricing, another retail executive of a hypermarket chain says a farmer sells a cabbage for Rs 1 or Rs 1.50 to a local broker, who sells it at Rs 7-8 to a mandi broker, who in turn sells it at Rs 16-17 to the retailer, who sells it to the final consumer at Rs 20.

"The retailer makes Rs 2-3 on each vegetable and the farmer gets less than that, while the middlemen make all the money in the process," said the executive.

Adds Arvind Singhal, chairman at Technopak Advisors: "I think it will help farmers get better prices. There is a huge difference between farm gate prices and the prices paid by consumers now."

However, some retailers think the benefits will accrue only over a period of time, given the state of affairs in Indian retail.

"I do not think real cost benefit will happen overnight because retail chains have not established proper supply chains yet.

"I think layers will reduce over a period of time," said a senior executive from D Mart, a Mumbai-based retail chain.
"But since the move will help us source from the chain and establish relation with farmers, it will give us confidence in building supply chain and warehouses," the executive said.