A fourth of the country's listed companies have not disclosed their shareholding details to the exchanges, breaching a key disclosure norm set by the regulator.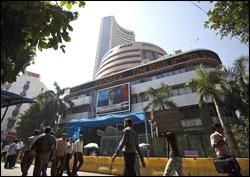 The Securities and Exchange Board of India (Sebi) says as many as 1,259 companies (25.3 per cent) of the 4,977 listed on the bourses had not disclosed their shareholding pattern as of March.
It is possible that a significant number of these are not compliant with the minimum public shareholding norms, say analysts.
Of the remaining ones, as many as 193 also aren't compliant with these norms, the data showed. According to Sebi rules, at least 25 per cent of private sector companies and 10 per cent of public sector ones should be held by public shareholders. In 2010, the government had given three years for companies to comply with these rules.
The total amount to be raised by companies to meet the requirement is estimated at Rs 32,000 crore (Rs 320 billion) — about Rs 11,000 crore (Rs 110 billion) by public sector companies and rest by private ones. While the latter have to meet the norms by June 2013, the deadline for public sector units is August 2013.
While companies are keen on getting the deadline extended, citing unfavourable market conditions, Sebi is not keen. "Is it our case that between 2001 when the rule was introduced till now, in these 11 years, there was never a good period?" asked Sebi Chairman U K Sinha in a recent seminar. He said about 30 companies had public shareholding of less than 10 per cent. In another 95, public shareholders own between 10 and 20 per cent. "We have a big problem here," Sinha added. He was however, open to increasing the avenues available for such divestment.
In a recent report, investment bank Morgan Stanley has outlined block trades, Employee Stock Option Plan conversion, American Depository Receipts and Global Depository Receipts, rights issues without promoter participation, preferential allotment and convertible securities as routes which could be considered for this purpose.
Meanwhile, the Sebi board is scheduled to meet tomorrow and consider changes in mutual fund and IPO norms.