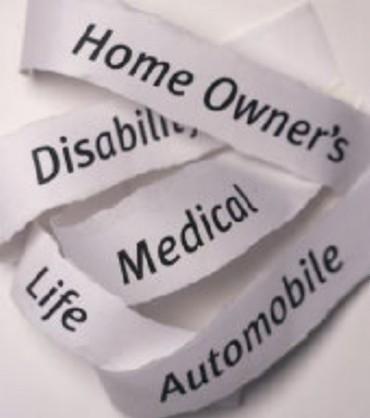 To spruce up renewal premiums, life insurance companies have turned to lapsed policies. Insurers such as PNB MetLife, Aviva Life and Reliance Life offer incentives and lesser penalties for customers who have missed out on paying their insurance policy premiums on time.

A policy is considered lapsed if the premium is not paid within the grace period.

According to Insurance Regulatory and Development Authority recommendations, a uniform grace period of 30 days is extended for annual, half-yearly and quarterly renewals, and 15 days for monthly renewals.

At Reliance Life, for instance, the revival initiative allows policyholders to renew their lapsed policies by simply paying their due premium without any penalty or medical tests.

Generally, a lapsed policy can only be revived by payment of due premiums along with applicable interest and Declaration of Good Health by the policyholder.

Reliance Life Insurance is offering this revival opportunity across all its insurance products till November 30, 2013.

The benefit will be available across all Reliance Life Insurance plans and extended to every policyholder across the country.

"We have waived off the interest charge on due premium, medical tests (subject to conditions) and documents for our customers.

"Our objective is to bring our customers back into the life insurance fold with all protection and other benefits," said Anup Rau, CEO of Reliance Life Insurance.

The company, which has around 1,000 branches and 100,000 advisors, plans to reach out to its policyholders who have missed paying their premiums on time and encourage them to restore their lapsed insurance plans.

Renewals not just boost renewal premiums, but also improve the overall persistency rates of the life insurers.

Persistency is an indicator of the percentage of policies that an insurer is able to renew in the 13th, 25th and 37th and 49th month of the policy term.

"At PNB MetLife, we strive to ensure that our products offer long-term
financial protection and benefits to our customers.
We have amongst the highest persistency ratios in the industry.
Towards this, we have always been ahead of the game by implementing customer-oriented and customer-friendly processes, like renewing of lapsed policies at no additional cost," said Rajesh Relan, managing director and country manager at PNB MetLife India.
Apart from offering lower penalties, interest on a policy may also be waived by an insurer.
Snehil Gambhir, COO, Aviva Life Insurance, explained they roll out revival campaigns from time-to-time offering interest and revival fee waiver or medical wavier and are aimed at motivating customers to accelerate their decision to revive a lapsed policy.
Some insurers such as the Life Insurance Corporation of India allow policyholders to revive their lapsed policies in a particular month.
Such initiatives also offer additional benefits.
According to insurance experts, renewal campaigns are usually carried out in the second half of the year to boost their total premiums.
A senior official of a private life insurance firm said companies prefer to revive lapsed policies because it not only boosts persistency and premiums but also helps retain good customers.
With new product guidelines to be implemented from January 1, 2014, insurers are keen to revive the policies before that deadline to ensure steady flow of premiums, officials pointed out.
While the fourth quarter is a busy period in terms of product sales for insurers, companies are anticipating a tough scenario in wake of the new product norms which will have to be implemented.
According to Irda's annual report for 2011-12, while the renewal premium accounted for 60.31 per cent (56.66 per cent in 2010-11) of the total premium received by life insurers, first-year premium contributed 39.69 per cent (43.34 per cent in 2010-11).
During FY12, renewal premium accounted for Rs 52,102.91 crore (Rs 521.02 billion) for private life insurers, out of a total insurance premium of Rs 84,182.83 crore (Rs 841.82 billion), Irda data noted.