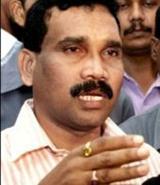 The court of the special judge, Ranchi, has allowed the Enforcement Directorate (ED) to visit Thailand, United Arab Emirates (UAE), Indonesia, Sweden and Liberia to conduct further investigations into money laundering and hawala case involving over Rs 2,000 crore (Rs 20 billion) against the former Jharkhand Chief Minister Madhu Koda and his aides.
The special judge, Pankaj Kumar, ordered issuance of letters of request in the name of the five countries to enable ED officials to conduct investigation. SR Das, the counsel for ED told the court that the visit was necessary as the agency had unearthed facts about the illegal investments and hawala transactions made in these countries by the accused.
During raids at over 70 premises of Koda and his aides, Income Tax Department and the ED had recovered documents allegedly showing Koda and his associates' involvement in hawala transactions and illegal investments. The ED booked Koda and his aides under the Prevention of Money Laundering Act on October 9.