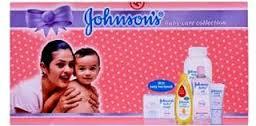 The Maharashtra government has cracked the whip on Johnson & Johnson India, upholding an earlier order of the Food and Drug Administration to cancel the company's licence to make cosmetics at its facility in Mulund, in northeast Mumbai.

FDA issued its order in March this year after raising concerns over sterilisation of 15 batches, comprising 160,000 retail containers, of baby powder J&J produced in 2007, the shelf life of which ended in July 2010.

The company has been held responsible for violation of the Drugs and Cosmetic Act, 1940 and the rules framed in 1945.

FDA had expressed concerns over ethylene oxide used during sterilisation, which aimed to bring down microbial load.

In view of the state government's decision, J&J's licence for cosmetic products stands cancelled and the company will have to close the manufacturing of these products at the plant.

However, the company will continue to make non-cosmetic products at the facility.

The factory was making J&J Baby Powder, Band-Aid adhesive bandages and Stayfree sanitary napkins.

J&J's appeal against FDA order was heard by the minister for food and drugs administration, Manohar Naik, on June 20.


The order issued by the minister that day was reviewed by Business Standard.
"J&J has violated the section 18 of the Drugs & Cosmetic Act, 1940 and rule 142(c) of 1945 rules.
"The appeal stands rejected. FDA directives issued in this regard on March 30 are upheld.
"The licence stands cancelled from June 24," the order said.
A J&J India spokesman said: "We appreciate that the Maharashtra state FDA has given us a hearing on the matter of our Mulund plant.
"However, we are deeply disappointed with the outcome.
"Nothing is more important to us than the safety of our products and the health of the consumers who use them.
He added: "We would like to reaffirm that we have been manufacturing Johnson's Baby Powder at the Mulund plant for more than four decades with a strong record of safety, quality and regulatory compliance, and that product safety was not compromised at any point."
We remain committed to providing India with safe, high quality products that help people care for themselves and their families."