The CBI said it filed a case on Tuesday against Jindal Steel and Power Ltd over coal mining rights, a new setback for the ruling party amid a series of corruption scandals.

Shares in Jindal Steel, which is controlled by Naveen Jindal, a member of parliament for the ruling Congress party, dropped 15.4 per cent.

The Central Bureau of Investigation raided Jindal's house on Tuesday, media reports said. CBI spokesman R K Gaur and a spokesman for Jindal Steel declined to comment on any raid, however.

Accusation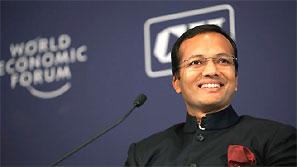 s of crony capitalism in allocating India's resources from coal to mobile telephone bandwidth have dogged the government of Prime Minister Manmohan Singh, which is now nearing the end of its second term in office. A general election is due within a year.

The CBI is investigating whether there were irregularities in the awarding of rights, potentially worth billions of dollars, to private firms.

"This is an ongoing CBI investigation into coal block allocation," said Manu Kapoor, head of external affairs at Jindal Steel. "At this stage of the investigation, JSPL is committed to fully cooperate with CBI."

The CBI started investigating suspected collusion between state officials and private companies in underpriced sales of coalfields, which the state auditor said in August last year might have cost the exchequer as much as $33 billion
in lost revenue.
"Coalgate," as the scandal is known, has overshadowed the government's legislative agenda, with the BJP calling for Singh to resign and holding up economic reform measures in the last session of parliament.
Jindal Steel shares closed down 15 per cent at Rs 226.50 after having touched Rs 202.75, their lowest in about four years.
"It is unfortunate news on JSPL. This kind of erosion of wealth will not go well with foreign institutional investors, who hold about 22 per cent in the stock," said G Chokkalingam, executive director of financial services company Centrum Wealth Management.
The CBI said it had also registered a case against a former minister of coal in relation to "alleged irregularities in allocation of Amarkonda Murgadangal coal block" in the eastern Jharkhand state.
Searches were being conducted at 19 locations in Delhi and Hyderabad, the CBI said, adding it was investigating whether two Delhi-based steel and iron companies misrepresented facts to get coal blocks.
The main opposition Bharatiya Janata Party (BJP) said the case was evidence the government had looted India.
"The BJP welcomes the CBI raids carried on against the former Congress minister for coal and Congress MP Naveen Jindal, but this is too little, too late," BJP spokesman Prakash Javadekar said at a press conference.
In May, federal law minister Ashwani Kumar quit after the Supreme Court said the government substantially changed a report by the CBI on accusations of irregularities in the award of mining rights.

Additional reporting by Abhishek Vishnoi in Mumbai