The average fares charged by Jet Airways and its low-cost carrier arm Jet Konnect were higher than the average industry fares on almost all routes, according to a monthly internal analysis for July by the Directorate General of Civil Aviation (DGCA).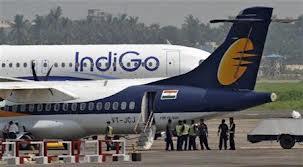 The analysis did not include metro routes.

Among pure low-cost carriers, IndiGo's average fare was higher than the industry average on almost all the sectors it operated in.

On a Bombay-Rajkot flight, Jet's fare stood at Rs 4,007 against the industry average of Rs 3,899. IndiGo charged Rs 9,425 on a Delhi-Dibrugarh flight, against the industry average of Rs 8,361.

The analysis also showed fares charged by Kingfisher and its low-cost arm Kingfisher Red were lower than the industry average on all routes, except Dehradun-Delhi
flights. The industry average on this route had fallen, owing to very low fares charged by Spice Jet.
A Mumbai-based aviation analyst said, "Jet Airways and IndiGo are clearly the market leaders and can afford to demand higher fares than competitors. This has found acceptability from consumers because of their service quality."
The report also showed fares were slightly low in 37 of the 48 routes of the Tier-II and Tier-III cities it analysed. The highest fall in fares was recorded in the Delhi-Gorakhpur route, in which fares declined Rs 6.3 a kilometer.