The long battle between ITC and its one-time trading partner, the Chitalias, has shifted to India. ITC has filed a suit in the Indian courts to recover assets it says the two brothers have in the country.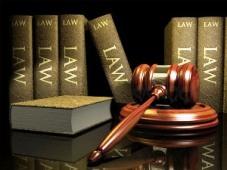 The Chitalias, who helped ITC broker various export deals and set up the Bukhara chain of restaurants in the US, had been at the centre of a high-profile battle for control of the company between its then largest single shareholder, British American Tobbaco, and its Indian management in the 1990s. Y C Deveshwar, the present chairman of ITC, was the head that time as well.

ITC had in 1996 filed a suit in the US for recovery of $12.19 million from Suresh Chitalia and Devang Chitalia. The brothers had earlier alleged that ITC had not paid them around $55 million for the various deals they brokered for it.

Based on this, the Enforcement Directorate (ED)
here started an investigation. ED had then arrested many high-profile executives of ITC, including former chairmen J N Sapru and K L Chugh.
However, the Chitalias' claim was not accepted by the US courts.
"We have filed a case against them (Chitalias) here. The court in New York upheld our claim. They then declared themselves bankrupt. We found they had assets here, so we filed a case," Deveshwar said.
Five years after it filed a claim for $12.19 million, ITC told its shareholders in 2001 that it had obtained a favourable decree from a district court in New Jersey, USA. But the Chitalias then filed bankruptcy petitions in Florida.
The Chitalias made a compromise offer which ITC rejected as their US counsel advised that a large part of their claims for exempted assets was not legally sustainable.
Subsequently, the Chitalias made a second offer in which they scaled down their claims. ITC accepted this. However, the deal did not fructify.