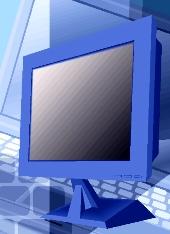 Five months after negotiations broke down, Japanese IT services firm NTT Data Corporation is back in the race to acquire the promoter stake in Mumbai-based IT services firm Patni Computer Systems.
NTT had earlier sought the combined 63 per cent stake of the promoters and private equity firm General Atlantic Partners, but their exclusive talks failed due to a valuation mismatch.
Patni brothers Narendra, Ashok and Gajendra and their families hold around 45.9 per cent stake.
General Atlantic has slightly over 17 per cent through American depository receipts. All are expected to exit with this transaction.
Sources close to the development said the race to buy out the Patni promoters had reached a point where "three financial investors and two strategic partners are left".
The three financial investors are private equity firms Advent, Carlyle and Apax Partners.
In all likelihood, the first two will combine their bids.
NTT is one of the strategic partners, but the identity of the other could not be ascertained. Sources add that eventually they may both team up for the big-ticket buyout.
Even though negotiations are still on, a deal is expected at over Rs 485 a share, or close to $900 million.
Patni's shares are currently trading at Rs 465.5. This values just the promoter stake at around Rs 2,790 crore ($620 million).
This time, the Patni brothers have roped in Credit Suisse as their new advisors for a potential sale. Ambit and Avendus are also advisors to the deal.
Even though the Patni stock is trading below its 52-week high of Rs 550.9 a share, a source said, "The promoters have enjoyed their share of the dividend payout. So, this time the deal should go through."
In August, Patni's board cleared a special dividend of Rs 63 a share for shareholders.
The total payout for Patni was Rs 820 crore (Rs 8.2 billion), of which the three Patni brothers were expected to have received a Rs 377-crore (Rs 3.77 billion) windfall.

Acquiring Patni fits into NTT's strategy of increasing its offshore presence. This is why it is still pursuing a deal, say analysts, despite the now-on, now-off status of a Patni selloff for over two-and-a-half years.

When contacted, Patni's spokesperson said: "Patni doe-sn't comment on market speculation as a matter of company policy."

An email sent to NTT did not elicit any response.

NTT has been on an acquisition drive to increase its footprint in India.

It recently acquired Intelligroup of the US, which gave the Japanese firm a sizeable India presence, with almost 2,000 employees. Shortly thereafter, NTT acquired Boston-based Keane International.

The company employs 12,500 professionals, with a significant proportion of them at large centres in Bangalore and Chennai.

In an earlier interview with Business Standard, Takashi Enomoto, chief risk, sales & marketing officer of NTT Data, had said: "The group has 35,000 people.

"Of this, only 5,000 constitute our global headcount -- that, also, after the acquisition of Intelligroup."

"Though we have 2,000 people (Intelligroup) in India now, it is still too small for us to compete with big IT companies. We should have at least 10,000 offshore resources in India for us to be considered a global player," he added.

Over the next 18 months, the Indian IT services industry will see a significant pick-up in mergers & acquisitions, says Gartner.

This will be driven by both outbound and inbound demand.

"We have seen that M&A activity post-recession has accelerated. This is driven by both global firms looking at acquiring Indian firms to create an India footprint and Indian IT firms aspiring to enter Europe," said Partha Iyengar, vice-president & distinguished analyst at Gartner.

"The second push is coming from Japanese firms. Japanese players have been using China as a delivery centre for the last five to six years. But now, they need to diversify.

For English-speaking capability, India is the logical centre. Moreover, they need access to large talent pools. Logically, India fits into the plan," he added.