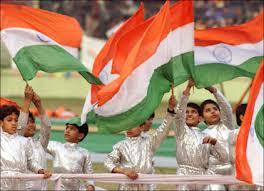 Encouraged by spurt in investment activities in the later half of the fiscal, Economic Affairs Secretary Arvind Mayaram has said 2013-14 is likely to end with an economic growth of about 5 per cent.

"There are some of the number we are looking at the moment . . . new investment projects have risen to 4.9 per cent of gross domestic product in October-December quarter from 3.6 per cent in the previous quarter, which means investments are now beginning to take place," he told PTI in an interview.

With increase in investments, he said, the demand for critical inputs like cement, steel and core industries, among others would go up.

"So, to that extent, I think the growth is going to be reflected in this third and fourth quarter and it should reach that level that we are discussing . . . We expect growth should be around 5 per cent," Mayaram said.

Stressing his point further, he said, the World Bank in its global economic prospects has projected a growth around 4.8 per cent at the market prices for India.

"At factor prices you will see (growth)
higher than at market prices. So it should be more than 5 per cent," he added.
India's economic growth had slumped to a decade's low of five per cent in 2012-13.
The economic growth (GDP) in the first quarter of 2013-14 was 4.4 per cent and 4.8 per cent in the second. In the first half of the fiscal, growth declined to 4.6 per cent from 5.3 per cent in the corresponding period a year ago.
If India is to achieve 5 per cent GDP growth, the economy will have to expand by at least 5.4 per cent in the second half of the current fiscal.
The advance estimates of GDP growth for the current fiscal are scheduled to be released on February 7.
In view of the overall economic downturn, the RBI had earlier lowered the economic growth forecast for the current financial year to 5 per cent from 5.7 per cent projected earlier. Prime Minister's Economic Advisory Council had lowered the growth forecast to 5.3 per cent from 6.4 per cent.
In a recent forecast, International Monetary Fund lowered the growth projection to 3.75 per cent in 2013 from 5.7 per cent estimated earlier. Similarly, ADB had lowered India's growth forecast for 2013-14 to 4.7 per cent from 6 per cent earlier.