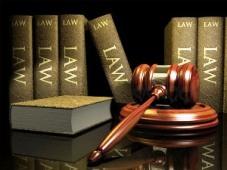 Lawyers for hedge-fund billionaire Raj Rajaratnam, prime accused in the US' biggest insider trading case, attempted to discredit the government's star witness, Indian-American Anil Kumar, accusing him of tax evasion and telling "a monstrous lie" to hide payments.

During the trial proceedings on Tuesday, John Dowd, Galleon Group founder Rajaratnam's defence lawyer, cross-examined Kumar, a former McKinsey & Co. partner who gave his direct testimony.

Dowd attempted to paint 52-year-old Kumar, who has pleaded guilty and testified against Sri Lanka-born 53-year-old Rajaratnam, as a liar who had concealed his earnings from his McKinsey partners and evaded paying taxes.

"You wanted to hide the fact that you were cheating your McKinsey partners," Dowd told Kumar.

"You did not give your McKinsey partners the fees." Kumar has confessed that he had received more than $2 million from leaking information to his ex-Wharton classmate Rajaratnam.

This money was sent to a Swiss bank account and then transferred to an offshore Galleon account, called Galleon Buccaneer Offshore Lt, opened in the name of his housekeeper, Manju Das.

Dowd focussed on the issue that a person opening this account could not be a resident of the US but Kumar had put down an Indian address for Das instead of the one in California where she was staying with Kumar and his family.

"That lie to Galleon turned out to be a monstrous lie," Dowd said.

"I'm not sure what you mean by 'monstrous'," Kumar replied.

"I obeyed the instructions of Raj Rajaratnam, the managing partner of Galleon."

To this, Dowd sot back, "Did Mr Rajaratnam fill out this form?"

The 69-year-old former military lawyer also suggested that
Kumar was jealous of his rich friends.
"You were envious of your rich friends?" he said.
Kumar, who did not appear to be rattled by the aggressive line of questioning, replied, "I have a lot of poor friends and I feel very privileged."
During the first part of the trial, prosecutors played a secretly recorded phone conversation between Rajat Gupta, a former director at Goldman Sachs, Rajaratnam.
In a July 25, 2008 phone call, Indian-born Gupta can be heard telling Rajaratnam that Goldman Sachs is discussing buying Wachovia or American International Group.
"And there's a rumour, that Goldman might look to buy a commercial bank," Rajaratnam said in the conversation.
"This was a big discussion at a board meeting," Gupta said. "It was a divided discussion in that board."
This was the first time that the prosecution played a conversation between Rajaratnam and Gupta in the legal proceedings, which had so far been dominated by Kumar.
Gupta, who was also on the board of Proctor and Gamble, faces civil charges from the Securities and Exchange Commission for passing confidential information to Rajaratnam.
Gupta indicated during the conversation that the investment bank was weighing Wachovia or AIG as options for acquisition.
"AIG was definitely in the discussion," he said, and also added that if Wachovia "was a good deal they'd go and buy Wachovia."
The main question of the insider trading case is whether Rajaratnam made $45 million by using leaked confidential information.
His lawyers say that he conducted his business based on information that was already in the public domain and through research.