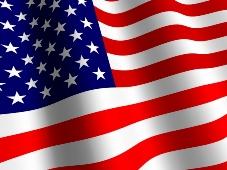 An American industry lobby group, the US Chamber of Commerce, has claimed it influenced at least nine key Indian government policy decisions last year, including that on 100 per cent foreign direct investment in single-brand retail.

While pointing out FDI in multi-brand retail had been put on hold, it said the issue was close to resolution, owing to sustained advocacy by it.

It also said it had influenced the decision to keep brownfield investments in pharmaceuticals out of the foreign investment cap.

The Bilateral Aviation Safety Agreement, the civil nuclear technology transfer, telecom infrastructure security and business jet landing rights are among other "policy accomplishments in 2011" listed on the US chamber's website.

It said the US-India Business Council had successfully advocated the Bilateral Aviation Safety Agreement (reached in July), as well as the subsequent Implementation Procedures for Airworthiness (November).

It also says in direct response to the advocacy for the USIBC, the ministry of civil aviation had allocated funds and launched a study to improve and update general and business aviation guidelines and on-the-ground
infrastructure, in line with USIBC recommendations.
The chamber feels USIBC advocacy helped the US and Indian governments resolve the issue of India providing sufficient non-proliferation assurances to allow Tier-1 suppliers to export nuclear technologies to India.
The chamber's Global Regulatory Cooperation Project and USIBC worked with the Competition Commission of India to address concern relating to the draft version of its merger guidelines.