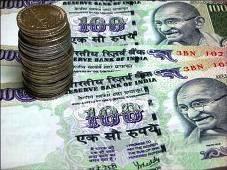 Finance Minister Pranab Mukherjee said on Monday inflation will fluctuate for a couple of months and will stabilise after that.

"Couple of months there will be fluctuations (in inflation) . . . So I do hope that after couple of months it will stabilise," he told reporters after chairing the RBI's Central Board Meeting in New Delhi.

Mukherjee, however, added that inflation will not come down drastically to 4-4.5 per cent. "It would be around 6.5 per cent to 7 per cent for the year as a whole, he said.

On the food inflation, he said steps have been taken to address the supply constraints of major agricultural products and they are constantly being reviewed.

"From the monetary side as and when Governor RBI (D Subbarao) will find appropriate, taking into account
all factors prevailing at that point of time, he will take appropriate measures," Mukherjee said.
Wholesale price-based inflation, which remained high during most of 2011, has started showing signs of moderation and was 6.95 per cent in February.
Retail inflation was at 8.83 per cent in February on account of higher prices of protein based items and edible oil products.
Mukherjee said on Sunday that he was expecting lowering of interest rates by RBI in the coming months in the wake of moderation in inflation.
RBI had raised the short-term lending (repo) rate 13 times since March 2010 in its bid to fight inflation.
Industry is complaining that high interest rate regime has made cost of credit costly and hence impacting business activities.
Though RBI has lowered the cash reserve ratio twice recently, credit continue to be costly.