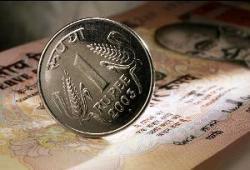 Agriculture minister Sharad Pawar said on Wednesday monetary measures are not required to contain food inflation, amid speculations that the Reserve Bank may squeeze money supply to rein in surging food prices.
'Not necessary,' Pawar said when asked if monetary measures are required to rein in food inflation, which stands at over 16 per cent. He said if supply situation improves, food prices will come down.
"In fact, if the (food) availability is improved, situation (food inflation) will automatically improve."
RBI in its monetary policy review on Friday is expected to suck out liquidity from the system to prevent spread of inflation to manufactured items.
By sucking out excess money supply, RBI tames demand factors, which fuels expectations about future inflation. Pawar said government's measures on sugar has cooled down prices of the sweetener.
"Fortunately, Indian industry is importing raw sugar in a big way. The government has allowed them to process anywhere in the country. That itself has resolved substantial problem."
The minister said retail sugar prices are coming down, but not in proportion to decline in wholesale prices.
"Food prices have come down . . . sugar has come down to Rs 3,500 a quintal from Rs 4,000, but still at wholesale level, we are waiting for (decline in prices at) retail level also," he said.
Pawar said that the problem has arisen because of 900,000 tonnes of raw sugar lying idle at the Kandla Port in Gujarat even today. The Uttar Pradesh government is not allowing the processing of imported raw sugar.
"So that has sent a wrong signal. These are sensitive issues that is why prices have shot up. Fortunately, they are going down," he said.
Nearly 900,000 tonnes of raw sugar imported by millers are lying idle at ports after the Uttar Pradesh government banned the processing till the end of crushing season (March) after farmers' protest over cane pricing.
Sugar production is estimated to be nearly 16 million tonnes in the current season, ending September 2010, against the annual demand of 23 million tonnes.