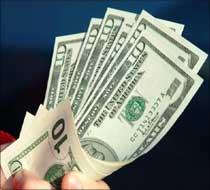 The bilateral trade between US and India is soon expected to cross $100 billion and economic ties would be at an all time best, a senior US diplomat said on Friday.

US exports to India have quadrupled, while Indian exports to the US have grown by 180 per cent for the last three years, but despite this India was still only 13th largest trading partner for the US, Consul General of US Consulate, Chennai, Jennifer Macintyre, said in Coimbatore.

At a seminar on 'Evolving business opportunities in Indo-US Trade', organised by Indo-American Chamber of Commerce, Macintyre said given the size of economies, both have "enormous untapped potential still before us."

Stating that the US was leading investor in India, both in terms of projects and jobs generated, she said foreign direct investment from US firms accounted for 30 per cent of investment projects in India and generated more than 355,000 jobs between 2007 and 2011.

Quoting latest economic indicators, Mcintyre said India's FDI in US was valued at $9.8 billion by end of 2011 and placed India as the 24th largest source of FDI in her country, which grew at a compound annual growth rate of about 41 per cent during 2006-11,
making India the third fastest growing sources of FDI in the US.
Speaking on the strong economic potential between two countries, she said trade was a core foundation of the Indo-US partnership, which has been "true in the past, present and will continue to be in future".