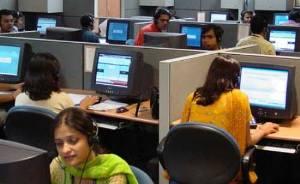 Women in India work over one-and-a-half hours more than the country's men every day, making this difference in total work hours the maximum in nearly 30 countries, a report shows.

According to Organisation for Economic Cooperation and Development's report on gender and employment, there is a worldwide increase in women's participation in the labour force but considerable gaps remain in working hours, conditions of employment and earnings.

An analysis of the most countries included in the analysis shows that women work more than men when the total time spent including paid and unpaid work.

Across the member countries of the OECD, women on an average spend 21 minutes more in total work each day than men do. Overall, the gap is the widest in India, where women spend on average 94 minutes more time than the men on total work each day, the OECD report said.

However, in some countries -- Denmark, Sweden, Norway, the Netherlands and New Zealand -- men spend slightly more time than women on total work per day. In Britain and Germany, women and men spend
almost equal time on total work each day.
In OECD countries, men earn on average 16 per cent more than women in similar full-time jobs.
The gender gap is even higher at the top of the pay scale at around 21 per cent suggesting the continued presence of a 'glass ceiling'.
"Closing the gender gap must be a central part of any strategy to create more sustainable economies and inclusive societies," OECD Secretary-General Angel Gurria had said at the launch of the report at the OECD Gender Forum in Paris.
Gurria further said "the world's population is ageing and this challenge can only be mastered if all the talent available is mobilised.
"Governments should make further progress in the access and quality of education for all, improve tax and benefits systems, and make childcare more affordable, in order to help women contribute more to economic growth and a fairer society."
The report also presented new evidence of the gender gap in entrepreneurship as per which, the proportion of women-owned businesses is around 30 per cent in OECD countries.
Self-employed women also earn 30 to 40 per cent less than their male counterparts.