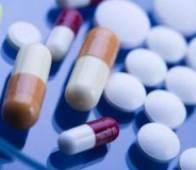 Indian pharmaceutical companies led by Glenmark, Aurobindo and Sun Pharma maintained their number one position in the US generics market, by bagging 33.17 per cent or 139 of 419 original Abbreviated New Drug Application approvals from the US Food and Drug Administration in 2010.
The Indian companies had a similar 33.17 per ent share or 142 of 428 ANDA approvals in 2009.
Generics are reverse-engineered, cheap versions of branded patented drugs.
Late-comers rise
Data from the FDA website for the past two years shows Glenmark, Sun Pharma, Lupin and Aurobindo are  going to dominate the US market in the coming years, likely displacing top drug companies such as Ranbaxy Laboratories and Dr Reddy's Laboratories.
These two leading Indian companies were the first among domestic drug manufacturers to enter and dominate the US generic market for the past decade.
Glenmark and its US subsidiary, Glenmark Generics, received the highest approvals from FDA in the past year, 18, bettering its previous year's performance of 11 approvals.
Aurobindo Pharma, which led in 2009 with 18 approvals, came close behind with 17 approvals last year.
"We will continue with an average 15-20 filings every year in the US and will expand our offerings across therapies, especially niche segments.
"Our products have been selling in the US for about six years and in such a short time, we have emerged as a leading generics organisation in the US, by growing organically," Glen Saldanha, managing director and chief executive of Glenmark Pharmaceuticals told
Business Standard
.
Glenmark's aggressive filings stem from the fact that the company is not looking at contract manufacturing alliances and is trying to build a product portfolio of itself in the US, said analysts.
"The US will remain the single largest pharmaceutical market, with three to five per cent growth expected next year. Pharmaceutical sales in the US will reach $320-330 billion," said a recent IMS Health report.
The US generics market, which accounts for a little over 70 per cent of prescriptions in the US, was valued by IMS at about $31 billion for the 12 months ended November 2009. BCC Research estimates the US market had generic sales worth $34 bn in 2009.
Sun Pharma and its acquired Israeli subsidiary, Taro Pharmaceuticals, together got 15 approvals in 2010, as against 19
in the previous year.
This is despite the fact that Sun's US subsidiary, Caraco Pharmaceuticals, which is facing a ban on production in the US due to regulatory issues, did not receive any final approvals for the past two years.
Ups & downs
Dr Reddy's had 17 approvals in 2009, but that number slumped to 11 in 2010. Ranbaxy, facing FDA regulatory issues for its two facilities in India for the past few years, had only seven approvals in 2009 and just three in 2010.
Both Dr Reddy's and Ranbaxy used to top the chart in previous years, with several approvals every year. Similarly, Wockhardt, which had 14 approvals in 2009, got only four in 2010.
"It is clear that Ranbaxy and Dr Reddy's are slowing in the US and others are catching up. If Dr Reddy's is now focusing more on large contracts with multinational drug companies, like the one it did with GlaxoSmithKline, Ranbaxy's trouble will continue till it resolves the FDA issues," said Ranjit Kapadia, vice-president, institutional research, HDFC Securities.
Lupin is also emerging as a major Indian company in the US. It got just three approvals in 2009 but 12 in the past year.
Lupin is already among the top five generic drug companies operating in the US market in terms of number of prescriptions,  a first among  Indian generic companies selling drugs in the US.
Other leading Indian companies in the US market include Zydus Cadila, Alembic, Orchid, Strides Arcolab, Torrent, Hetero Drugs, Alkem Labs, Emcure and Unichem, with one to six approvals each in the past two years.