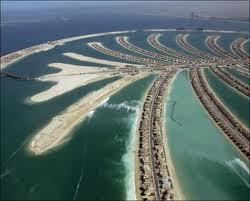 India has emerged as the largest market served from Dubai with 7.34 million passengers passing through it in 2012, a figure which is expected to touch 8.3 million this year.

The hike in Indian passengers travelling to or through Dubai International airport has been caused by the fact that seven Indian and Dubai airlines operated to and from 20 Indian cities, which have a total of 185 flights every week, Dubai Airports' media relations manager Zaigham Ali said in New Delhi.

He said the number of Indian air travellers was expected to rise by 13.3 per cent in 2013 to 8.3 million, up from 7.34 million last year.
"India is an important market absolutely and it will continue to grow even with status quo" in the bilateral air traffic rights between the two countries.

The Indian government is not currently inclined to enhance these rights, which now stand at 42,800 seats each week, with Dubai.

India recently increased the air services bilaterals with Abu Dhabi which saw the seat numbers touching 50,000 a week from about 13,700.

It came in the backdrop of the Rs 2,058- crore (Rs 20.58-billion) stake sale deal between Jet Airways and Abu Dhabi-based Etihad Airways.

Ali, however, downplayed the issue of enhancement of bilateral rights saying these were to be decided by the two governments. Besides, the growth in Dubai airport right now was coming from various markets including Saudi Arabia, North and South America, Australia-Asia and Europe.

He said the Dubai airport has seen a major rise in traffic in the recent past with an average growth of 15.5 per cent since it began operations 50 years ago.

Last year, the traffic reached a record 57.6 million and was projected to cross 65.4 million in 2013.

"Dubai International is already the second busiest airport for international passengers on (world airports body) Airports Council International's list after London Heathrow, which we expect to surpass by 2015 end," Ali said.