Volvo Bus Corporation, the Swedish major, has stitched grand plans for its Indian operations. It is looking at developing the country as its fourth global hub - the others are Poland, Mexico and China - for product development, bus manufacturing, sourcing of components, sales and exports.

Hakan Karlsson, president, VBC, and Akash Passey, managing director, Volvo Buses India Pvt Ltd, share their plans: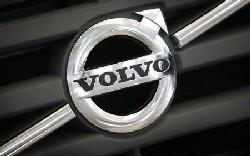 Volvo has been in the Indian bus market for a decade. How has been your experience?

It has been a very satisfactory journey because we started from nothing. We thought India should be one of the biggest bus markets in the world. We have ambitious plans to make India one of the big bus manufacturing companies in the world and that was logical.

We brought in highly premium products and created the market. In 2008, we took a big step and decided to set up our own bus-building factory.

Today, we have a 100 per cent owned company here, after we acquired the remaining 30 per cent stake from our earlier joint venture partner, Azad Coach Builders.

What is the next level of growth strategy?

We have taken a decision to invest in more capacity in the factory in Hoskote (Karnataka, close to Bangalore). We plan to double the capacity to meet the demand.

We have also, on a strategic point of view, decided to make India a global hub for Volvo Buses.

We will invest in exporting from India and develop capability to design and develop new products for both Indian and global markets.

What do you mean by the global hub? What is the exact plan?

We intend to more than double our manufacturing capacity in the Indian plant to about 5,000 units by 2015 and invest about Rs 200 crore (Rs 2 billion) over the next two to three years.

We will also expand our research and development base in the country, by setting up a new product development centre in India which will not only come out with new products for India-specific requirements, but also for global markets.

The company has drawn up plans to develop four regions in the world - India, China, Poland and Mexico - as regional hubs for exports and product development.

India will cater to the South Asian markets, as well as some other developing regions like South Africa.

What is your strategy for component sourcing from India? How do you intend to increase localisation here?

We plan to make India the auto component-sourcing hub for the rest of our manufacturing plants around the world. The bus body for our Indian products is today totally localised.

We plan to make 100 per cent localised buses in the future. For achieving greater localisation, the company is also setting up a new engine factory in Pithampur in Madhya Pradesh.

In the last 10 years in India, Volvo has introduced new concepts such as AC buses. What is the next level of innovation India could expect?

We are not just known for air-conditioned buses. We introduced an exclusive bus chassis for the first time in India. Until then, bus builders were using only a truck chassis with front engine here.

We also brought in low-floor buses for city transport. Our role was to bring in the first rear engine on a bus chassis. We will soon introduce more eco-friendly vehicles like the CNG (compressed natural gas) bus in India.

The Delhi Transport Corporation is already running these on a trial basis. We expect to bag orders from them this year and launch commercially in the third quarter of this year. Mumbai is another city where CNG buses could be introduced soon.

We are also working on developing some other features like sleeper coaches and hybrid buses for the Indian market.

What is your next road map in terms of sales and tackling competition from other MNCs like Mercedes Benz?

Our road map for India is constantly evolving, depending on the demand and needs of the local market.

We were the first to create the market for modern buses in India and in our ambition to keep up the No 1 position, we are coming out with many other services, apart from selling buses.

We want to help bus operators, both government corporations and private companies, to reduce their costs of operation. We will roll out services to help our customers manage their bus fleets much better.

We have already taken the first step in this direction and will soon launch Volvo Bus Centres at five locations, including Bangalore, Chennai, Delhi and Mumbai. These centres will function as one-stop shops for all services under one roof for our customers.

They will meet all customer needs like sales, service, spare parts and soft services, among others.

With these measures in place, we will continue to grow our sales at a rate of 15-20 per cent overall annually, with soft services contributing half of total revenues by 2013-14.

We are not worried about competition because we believe this will drive growth for all.