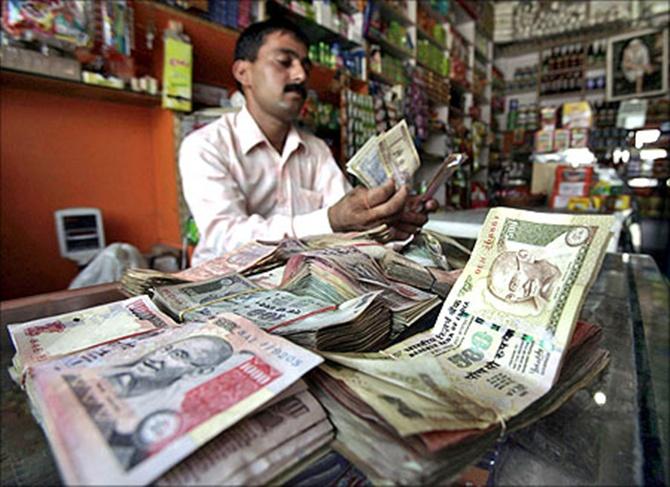 India is projected to see moderate average annual growth of 5.9 per cent during the 2014-18 period amid the country witnessing macroeconomic weaknesses, according to Paris-based think tank OECD.
The forecast for India is much lower than OECD's estimated growth of 6.9 per cent for overall Emerging Asia during the same period.
Emerging Asia comprises Southeast Asian nations, China and India. The Organisation for Economic Cooperation and Development (OECD) said in its report released today that growth in Emerging Asia would remain robust over the medium term, anchored by the steady rise in domestic demand.
"As a whole, the Emerging Asian economies are expected to grow by 6.9 per cent per annum in 2014-18. It is a robust pace, albeit less than the 8.6 per cent registered before the global financial crisis (2000-07).
"This slower rate of growth largely reflects the moderate rates of expansion in the two largest Emerging Asian economies of China and India," the economic outlook report said.
With regard to India, OECD said the country's growth is expected to moderate to 5.9 per cent during 2014-18 period, compared to 7.1 per cent between 2000-07.
"... there are signs of macroeconomic weaknesses, particularly in India and Indonesia, where persistent current account deficits warrant concern," it noted. India's current account deficit stood at 4.9 per cent of the GDP in the three months ended June.
Economic growth rate slipped to a decade low of 5 per cent in 2012-13 and declined to 4.4 per cent in the first quarter (April-June) of the current financial year. In the current fiscal ending March 2014, the Reserve Bank of India expects the economy to expand by 5-5.5 per cent.
Even though Indian economy has developed quickly in the last decade, OECD said that however "circumstances have become less conducive to growth".
"... macroeconomic conditions in the developed economies point to a prolonged external slowdown, while domestic constraints such as high inflationary pressures and rising fiscal and current account deficits have emerged," it noted.
The OECD report has been released ahead of the ASEAN and East Asia Summits here this week, which will be attended by Prime Minister Manmohan Singh and other world leaders.
As per the report, volatility in financial markets, triggered by the prospects of tapering of quantitative easing policy in the US, is a key imminent downside risks facing Emerging Asia.
"Managing international capital flows while ensuring sustainable economic growth will continue to be a key medium term macroeconomic policy challenge facing emerging Asian economies," it added.