India has sought investment from Canada in the country's food processing sector saying it would enhance global food security.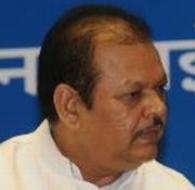 "Canada can become the catalysing agent that can help India feed the world and enhanced global food security," Minister for Food Processing Industries Subodh Kant Sahai said while addressing over 50 top executives of Canadian companies at a function here.
"I invite Canadian food processing industry to help us enhance our capability in the food processing sector and uplift 70 per cent of Indian people who lives in rural areas and are engaged in farming," Sahai told PTI after visiting Canadian provinces of Ontario, Quebec, Alberta and Saskatchewan where he had meetings with top politicians and officials.
During his weeklong visit, the Minister, who led five member business delegations, also discussed matters of mutual interests with his counterpart in the Canadian government in Ottawa, particularly cooperation in high-tech areas like nanotechnology.
Stating that food worth Rs 50,000 crore (Rs 500 billion) was being wasted in India every year, the Minister said: "This offers great opportunity for Canadian companies to invest in India not only to meet domestic demand but also to export the agro-based products."
He said: "Canada is internationally recognised for safe, high-quality agriculture and food products. The Canadian food and beverage processing industry supplies approximately 80 per cent of processed food and beverage products available in the country against 10 per cent in India."
The Minister said that the annual growth of this sector in 2009 was 15 per cent against 10 per cent in the previous year.
"Food Processing Industry is highly untapped area that offers great opportunities to foreign investors."
Stating that Prime Minister Manmohan Singh has called for a second Green Revolution in India, Sahai said that this would be possible only through industrialisation of agri-produce in the country.
"And Canada is a leader in this sector," he said.
Image: Food Processing Industries Minister Subodh Kant Sahai