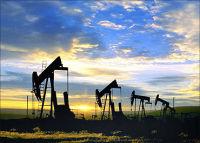 India wants a 36 per cent increase in crude oil supplies from oil-rich Nigeria and also talked of importing liquefied natural gas on long term contracts.
Oil Minister S Jaipal Reddy told visiting Nigerian Foreign Minister Henry Odien Ajumogobia that India's annual requirement of Nigerian crude oil would be around 18 million tonnes from 2012-13.
India imported 13.2 million tonnes of crude oil from Nigeira in 2009-10.
"Nigeria supplies 12-13 per cent of your requirement," Ajumogobia told reporters after meeting Reddy.
"We support higher exports to India," he said.
Reddy said India was interested in tying up LNG imports from Nigeria immediately as the country's requirement for LNG is projected to go up by 12 to 15 million tonnes a year in the foreseeable future.
The Nigerian minister indicated that Nigeria LNG was considering dilution a part of its stake and state gas utility GAIL India was being considered as one of the parties.
GAIL is
also pursuing participation in the Nigerian Gas Master Plan Project and has submitted a proposal along with other international consortium members.
The state firm also expressed interest in participation in petrochemical projects and city gas distribution projects in Nigeria.
GAIL is also keen to take equity in the upcoming Brass LNG and OK LNG projects in Nigeira, Reddy said.
On the international oil prices, Ajumogobia said oil cartel OPEC should assess the crude demand and supply after the crisis in Japan.
Nigeria is a member of Organisation of Petroleum Exporting Countries.
He said OPEC had fixed a production quota of 1.8 million barrels per day for Nigeria but the African nation was producing 2.5 million barrels per day of crude oil and condensate currently.
Output is expected to increase to 4 million barrels per day in coming years, Ajumogobia added.