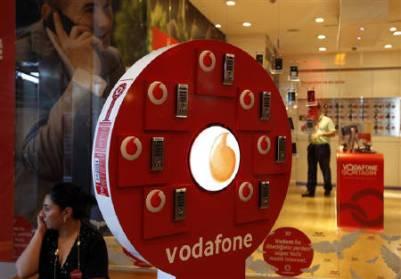 The Foreign Investment Promotion Board (FIPB) on Monday deferred a decision on Vodafone's Rs 10,141 crore (Rs 101.41 billion) proposal to buy out minority shareholders in its Indian arm as the Ministry of Home Affairs is yet to give its comments.
"Decision on Vodafone deferred pending Ministry of Home Affairs comments," sources in the Finance Ministry said after a meeting of the FIPB, which is headed by Economic Affairs Secretary Arvind Mayaram.
Sources said the British telecom major's investment application is now likely to considered again at the next meeting, the date for which will be announced later.
Earlier, during the November 13 meeting, the FIPB did not take up the proposal as several government departments had not given their comments.
CGP India Investments Ltd, an indirect Mauritian subsidiary of Vodafone International Holdings BV, had sought FIPB approval to buy the stake held by minority shareholders in Vodafone India Ltd.
The UK-based telecom major holds a 64.38 per cent stake in the Indian unit. Besides FIPB, Vodafone also requires the approval of the Cabinet Committee on Economic Affairs because the planned investment exceeds Rs 1,200 crore (Rs 12 billion).
The government relaxed rules in August to allow foreign telecom companies to own 100 per cent of their businesses in India. Earlier, the FDI cap in the sector was 74 per cent.
Vodafone's minority investors include billionaire industrialist Ajay Piramal, who holds an 11 per cent stake in India's second-largest telecom company by subscribers.
The remaining stake in Vodafone India is with undisclosed minority shareholders. Analjit Singh, Vodafone India's non-executive chairman, is understood to be among them.
"The total inflow of foreign investment into India as a result of the proposed transactions will be approximately Rs 10,141 crore (Rs 101.41 billion). Following the completion of these transactions,
Vodafone will also consider providing additional funding to VIL by subscribing to equity shares of VIL," Vodafone had said earlier. Vodafone entered India in 2007 by buying Hutchison Whampoa's stake in Hutchison-Essar Ltd in a $11 billion deal.
The telecom major was slapped with a tax liability of over Rs 11,200 crore (Rs 112 billion), along with interest, for the acquisition and is in talks with the government to resolve the issue.
Meanwhile, the FIPB has cleared the proposal of HBO India to start television channels.
Investment proposals of CMS Info System, Mahle Holding India and Air Works India (Engineering) Pvt Ltd are among the others that have got the FIPB's nod, sources said. In all, the board took up nine proposals.