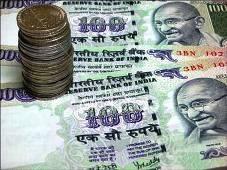 After months of hullabaloo, the much-ambitious trade talks between India and Pakistan fell flat on its face today when commerce ministers from both the countries met here to iron out some of the long-standing irritants that hamper smooth flow of goods and investment.

There was no talk at all from the Pakistan side to grant the most-favoured nation status to India or trimming its negative list of items even as both sides decided to double bilateral trade to $6 billion by 2014.

India had been demanding proper implementation and ratification of the provisions under the South Asia Free Trade Agreement that would ensure greater access for Indian products in the Pakistani markets with reduced tariffs while Pakistan is expected to ask for the removal of several non-tariff barriers that hamper the entry of their goods into India.

Under the World Trade Organisation rules, trading partners offer MFN status to each other so as to not discriminate between their trading partners.


Granting of MFN status means lowering of tariffs and customs duties for products traded between them.

At present, more than 12,000 items are on Pakistan's negative list while 1,948 items come under the positive list. Pakistan is expected to prune its negative list by October.

"The ministers agreed their countries would cooperate for a high ambition of preferential trade relations under the framework of the SAFTA.

"They noted with satisfaction the joint and collaborative efforts already being made by India and Pakistan to liberalise trade in goods and services under SAFTA.

"They agreed all mutual obligations contracted under SAFTA will be implemented with full sincerity," said the joint press statement.

While nothing concrete was laid down on the table, both sides promised 'constructive engagement' and 'progress' in some of the issues of the most important issues such as a liberal business visa regime that would ensure hassle-free movement of traders and merchants between both countries.

"We
have constructively engaged towards a liberalised business visa regime.
"We expect this matter to be expeditiously concluded before November," Commerce and Industry and Textiles Minister Anand Sharma told reporters here after meeting his Pakistani counterpart Makhdoom Mohammad Amin Fahim.
This is the first such visit by a Pakistani commerce minister to India in the last 35 years. Fahim, who was leading the largest ever business delegation of 50 businessmen, also invited Sharma to visit Pakistan.
Sharma said India would be 'supportive and constructive' in giving its consent on the trade-aid package by the European Union to Pakistan at the General Council of the WTO that is expected to take up the matter for the fourth time in its next meeting in Geneva.
As per the deal by EU, 75 tariff lines or products from Pakistan would get concessional access to the European markets for three years, out of which 67 are for zero tariff while on remaining eight tariff lines, tariff rate quotas will be applicable.
This concession was offered by the 27-nation EU bloc in response to help Pakistan in the wake of the devastating floods in 2010 that claimed several lives while thousands were left homeless.
India had been opposing it saying such a move would impact the textile exporters of other countries.
Sharma said India would take the required steps to remove the generic ban on capital inflows from Pakistan. He said India is working towards opening the second gate at the Wagah-Attari border and increase the trading hours to augment greater flow of goods over the land route.
According to the joint statement issued at the end of the meeting, both countries would sign a memorandum of understanding between India Trade Promotion Organisation and The Trade Development Authority of Pakistan to promote trade-related activities.
Both sides also agreed to initiate trade is Bt cotton seed to help Pakistan's farmers and textile industry.
Commerce Secretary Rahul Khullar and his counterpart Zafar Mahmood would now be meeting in November to take the talks forward.