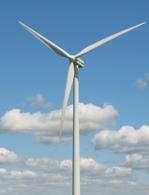 After the nuclear sector, the focus for the United States is India's clean energy. In a step towards this direction, a government-to-government agreement to promote clean energy in India will be signed soon.
Travis J Sullivan, US director of policy and strategic planning, told Business Standard, "The proposed agreement will be the US government's second, after an agreement of a similar nature was signed with China. It envisages financial investment and technology transfer and sharing. Besides, the US and Indian companies will be able to work together on feasibility and technological studies to boost clean energy, including wind, solar, biomass and biogas."


Sullivan said India had tremendous potential to harness clean energy. "The US is aware of the several latest initiatives taken by India to promote clean energy," he added.
The US government's initiative comes at a time when India has proposed to increase its nuclear capacity to 63,000 megawatt (Mw) by 2032 from the current level of 4,560 Mw. Besides, under the National Solar Mission, the country has planned solar capacity addition of 20,000 Mw by 2022.


Under the agreement, the US and India will establish a centre for joint cooperation on developing clean energy, including solar power and biofuels. Apart from funds from both the governments, the private sector will also contribute.


Meanwhile, the US is also expected to announce help for India to map out shale reserves, the deep-underground gas source that has triggered a boom in North America.