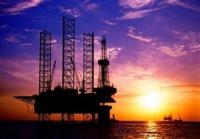 India has made its first payment in more than five months for crude oil its buys from Iran when a $100 million wire-transfer by Mangalore Refinery and Petrochemicals Ltd was received by Tehran via Turkey.
MRPL last week deposited an equivalent of $100 million in a rupee account in the New Delhi branch of Union Bank of India, which then routed euros equivalent to state-owned Turkiye Halk Bankasi (Halkbank) in Istanbul.
Halkbank has since transferred the money to the account of the National Iranian Oil Co, sources said.
"The pipeline (for payments) has been opened... we have confirmation that money transferred has reached the intended beneficiary," a source said.
MRPL's was a test payment and now more refiners will use the same route
to pay Iran.
Essar Oil, the nation's second-biggest importer of Iranian oil after MRPL, is to transfer money on Monday and will be followed by state-owned Indian Oil and Hindustan Petroleum, each sending $50 million.
This is the first payment Indian refiners have made to Iran since February when it had paid 1.5 billion euros through German-based Iranian bank Europisch-Iranische Handelsbank AG.
But soon after that payment, US convinced Germany to block that conduit.
India owes more than $7 billion to their second-biggest oil supplier after Saudi Arabia.
Iran had on Sunday stated that the payment problem, which arose when RBI in December last year unilaterally scrapped a long-standing mechanism of trade through region's central bank, with India has been resolved.