Enterprise, entrepreneurship, risks and returns were the buzzwords at the Tenth Berkeley Asia Business Conference 2010 last month that saw for the first time the holding of an India forum, evidently in recognition of the country's growing economic prowess.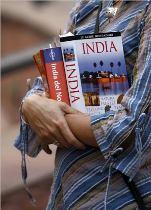 The conference, Asia: Shifting the Global Centre of Gravity, February 20 at the Haas School of Business in Berkeley had keynoters and panelists from a range of fields who debated and deliberated on industry specific trends, challenges and operational practices in areas like clean technology, consumer finance, global operations and venture capital funding in Asia, particularly India.
The speakers in the keenly-attended India forum included Sabeer Bhatia, co-founder and chairman of SabseBolo; Kanwal Rekhi, managing director, Inventus Capital and founder of The Indus Entrepreneurs; Prabhakant Sinha, founder and co-chairman, ZS Associates; and Vivek Wadhwa, visiting scholar at the University of California- Berkeley. Seth R Freeman, chief executive officer and chief investment officer, EM Capital Management, moderated the forum.
The speakers spoke about their ventures and enterprises in India commencing with Bhatia who talked about the initiative of Nanocity in Haryana that he is involved in.
"The design of Nanocity to replicate the Silicon Valley model was developed by the Berkeley Group for Architecture and Planning. We are in the final phase of finalising an international partner for the project and investors are showing keen interest in investing," he said.
Talking about innovation and distribution, Sinha said in India there is a saying that "product is king but distribution is god." Sinha, who launched the PK Sinha Centre for BioEnergy at his alma mater the Indian Institute of Technology-Kharagpur, spoke about his trip to Champaran, a small town in northern Bihar, where he saw innovation in the distribution model of the solar lanterns.
"Innovation, research and development spanning all sectors is happening at a phenomenal scale in India," said Wadhwa. "We have looked into industry after industry and what happened in the US a couple of decades back is what is happening in India presently."
The speakers also presented varied viewpoints on the trends in venture capital in India. Rekhi said that angel investors are active in big cities but that his trips are increasingly to second-tier cities where enterprises are mushrooming.
"There is a tradition of bootstrapping in Indian business and entrepreneurs are not yet ready to part with equity," he said.
Bhatia explained that venture capitalists in India have been quite risk-averse till now. "We have seen investments in service companies but not in product companies. Venture capital has not yet reached a tipping point," he said.
On the lack of venture capital for startups in India, Wadhwa, said, "Venture capitalists are like sharks and like to fund successful ventures. This is why you do not see much of early stage capital in India but easy capital for companies that are mid size and wish to become large."
He said that it's a myth promoted by venture capitalists that one needs venture capital to be successful. "My research on innovation and entrepreneurship in India reveals that majority of the companies raise capital from personal savings or from loans from families and friends and only a small share get venture funding. Your experience on venture funding depends on where you are in the food chain of growth," he said.
Rekhi said Indian companies have received a good share of venture capital funding in the last couple of years despite the recession. He agreed that there is a need for a lot more to be done to fund startups and for risk-taking to thrive in India.
"A few years back, I used to make trips to New Delhi, Bombay, Bangalore and Hyderabad but of late my trips are mostly to second and even third tier cities like Hubli and others. The scene of action has changed," he said.
Bhatia felt that venture capitalists and angel investors are still keen to invest in service companies in India, but not in product companies. "One can only do so much with help from friends and family. For a milieu of innovation to thrive and grow, more risk taking is needed from the venture capitalists too," he said.
He agreed that India is yet to produce an excellent software product. "Developing products only for the Indian market in the software space is still not viable since the mentality to pay for software is not there. People don't mind paying for hardware but want the software packaged free," he said.
Wadhwa said that as the Indian market matures, the entire ecosystem will evolve. "More and more people will leave their jobs in big service companies to commence their own ventures," he said, "and there will be more venture funding for startups."